Photo credit: Universal Studios
"She's gotta have those kind of eyes that can look right through the bullshit, to the good in someone. 20% angel, 80% devil. Down to earth. Ain't afraid to get a little engine grease under her fingernails."
—Dom about Letty
Leticia "Letty" Ortiz is main female character in The Fast and the Furious series and portrayed by Michelle Rodriguez. She is a highly skilled street racer and mechanic. Letty was Dominic Toretto's ex-girlfriend. In Fast and Furious 6 Letty appears to be alive.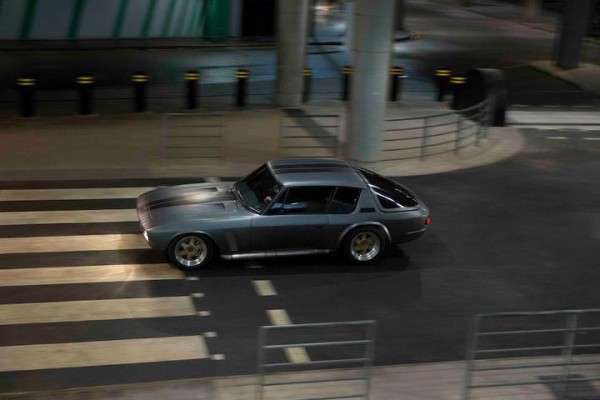 1973 Jensen Interceptor driven by Letty Ortiz (Michelle Rodriguez)
POWERTRAIN
6.2L GM LS3 crate engine (376 cu. in.)
480 hp
Magnaflow 3-inch custom stainless steel exhaust system
DRIVETRAIN
Kilgore GM Turbo 400
Driveshaft built from 3-inch 0.083 tubing, Spicer 1350 U-joints
Moser 9-inch rear differential with 4.56 gears and Detroit Locker
BRAKE SYSTEM
2009 Mustang GT with EBC pads
SUSPENSION
Atlas springs
Speedway Engineering sway bars
KYB shocks
INTERIOR
Sparco race seats
OMP seat belts
Autometer gauges
Roll cage and tin by Sweeney SFX
EXTERIOR
Mercedes Graphite Gray by A&G Auto Body
Vented hood
Flared rear fenders
Shaved rear bumper
Stainless grill
Hella Lighting
WHEELS / TIRES
Motegi MR224 (17×8 front, 17×9.5 rear)
Continental 225/40 R17 front
Continental 285/40 R17 rear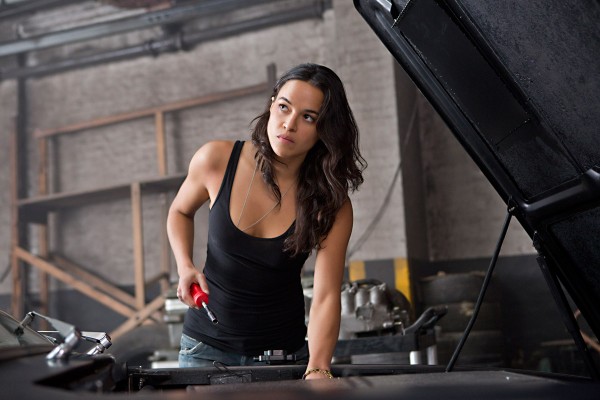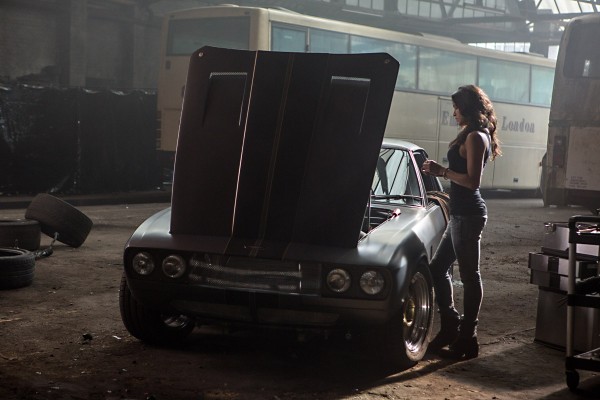 Fast & Furious 6 charges ahead into theaters nationwide May 24 and is sure to bring viewers on an action packed joy ride.
The sixth installment of the franchise, directed by Justin Lin, offers high velocity and the twists and turns that have kept fans on the edge of their seats with the first five. Dom brings the crew together for one last job, after Luke Hobbs reveals his ex-girlfriend Letty is still alive. However, she is now working for the enemy crew. Dom helps Luke bring Letty and her team to justice.
· Like Fast & Furious on Facebook
· Follow @FastFurious on Twitter #Fast6
· Follow @FastandFuriousMovie on Instagram
· Watch on YouTube
· Follow Fast & Furious on Google+
For more features, photos, and videos of all the cars in the Fast and Furious movie franchise, click here.