Search on eBay, and you'll find dozens of used 2011 Nissan Leaf electric cars priced around $15,000. That's a great deal—less than half the original sticker price—on a battery-powered five-seat EV with a range of about 80 miles per charge.
Three years ago, the earliest of electric car adopters were chomping at the bit to get a Nissan Leaf. As the first mass-produced EV, the Leaf was the only game in town. Many of those EV geeks—I'm one of them—didn't buy, but decided to lease for three years as a way to hedge bets on new technology and expanded choice. Fast-forward to today, and those first cars are rolling off leases and onto online marketplaces like eBay Motors, with deep discounts from the original sticker price of $32,780.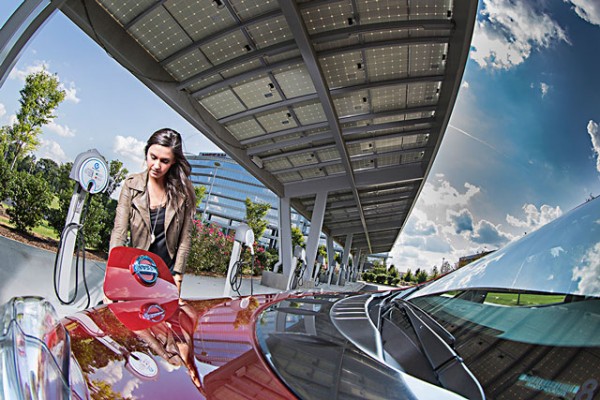 We geeks are moving on to our second EVs, choosing from among nearly 20 different plug-in models. Those Leafs, with relatively few miles and little wear on battery packs, are ready for second owners.
At face value, a used Nissan Leaf is a great deal—giving motorists wanting to dump the pump an opportunity for no-tailpipe driving at about half the price of what folks paid in 2011. The Leaf, in all its geeky gizmo glory, provides brisk silent acceleration, quasi-luxury features, and refueling at the equivalent of about one dollar per gallon. Yes, you'll have to live with about 80 miles of driving range per charge—but that's about twice the average distance most U.S. commuters travel in a day.
Buyers in Arizona, and other spots with very hot weather, should ask about diminished range. For shoppers in places with milder temperatures, the battery packs should offer nearly the same range capacity as a new EV.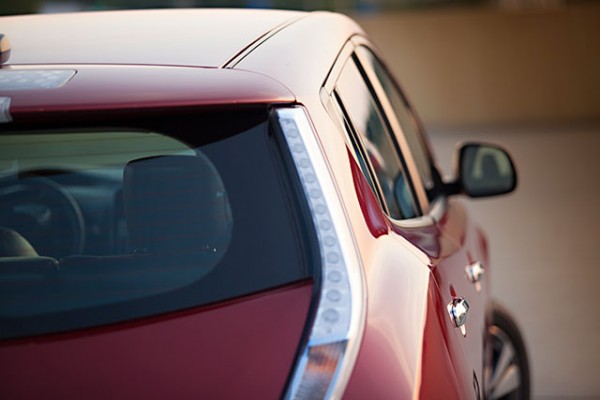 How do you explain the low price for a used 2011 Leaf? Mostly, it's a positive boomerang effect of the $7,500 federal tax credit available on new—but not used—electric cars. Buying a used Leaf doesn't deprive you of that $7,500 perk from the federal government, or the $2,500 EV credit from California. It's already baked into the price of the Leafs on eBay.
Those perks are still available on new EVs, and Nissan and others continuing to offer amazingly attractive lease prices on new electric cars. The magic number on the Leafs, Fiat 500e, Chevy Spark EV and others appears to be around $199 a month, with little or nothing down. With such great prices on new EVs, the asking price for the used Leafs on eBay is getting pushed down.
Still, an electric car, with limited range, is not for everybody. You have to really want the latest greatest in eco-friendly high-tech transportation—and be willing to sacrifice impromptu road trips. But if you are EV-curious, there's never been a better time to make the transition from the dark age of hydrocarbons to the bright future of electron-based mobility. In that switch, you'll face a dilemma of choosing between buying a reasonably priced used electric car and an equally affordable lease on a new EV. That's not a bad dilemma to face.
---