We're entering the home stretch of the eBay Motors Las Vegas Experience Sweepstakes! There are only a few days left to sign up for your shot at the Grand Prize: a Las Vegas trip for two with dinner at Sage restaurant and tickets to Zarkana by Cirque du Soleil, both at ARIA Resort and Casino — oh yes, and a day driving a real-deal Ferrari F430 GT race car at Las Vegas Motor Speedway with Dream Racing! You only have through February 14th to enter the Sweepstakes, but doing so is simple. Just create a new eBay Garage account or upload a new photo to an existing account and you're entered — easy.
The Dream Racing Experience is the ultimate one-day fantasy camp for speed freaks. You'll get geared up in a racing suit, learn the fastest way around the Las Vegas Motor Speedway course in the Dream Racing classroom, spend time practicing and honing your driving lines in their simulator before running the track for real with your instructor by your side. The F430 GT is a true Ferrari racer — not a modified road car. The F430 GT's brakes, tires, and engine are all specifically made for racing. The GT's 512-horsepower 4.3-liter V8 engine along with its lightweight and aerodynamic pieces create tremendous power, acceleration, and downforce.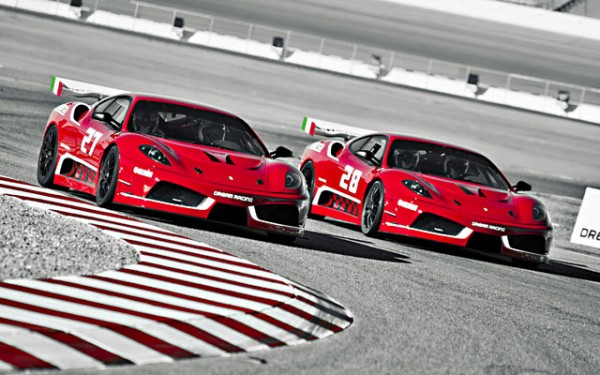 The capability of the F430 GT is beyond anything most of us will ever be lucky enough to realize. This truly is a unique opportunity for enthusiasts, but time is running out — Las Vegas is all about taking chances, and you can't win if you don't try. Get to eBay Garage now and take your chance at winning the Las Vegas Experience Sweepstakes. Fast cars and good times await our Sweepstakes winner; make sure to get those entries in by February 14th, and good luck!
---