Trading their Coors Light for a bottle of Pinot Noir, NASCAR Nation came to Northern California to witness their beloved Sprint Cup racers turn right AND left at the Sonoma Raceway road course. The eBay Motors team was on site today and we observed the following.
A chilly fog layer, typical San Francisco summer weather, greeted us early Friday morning and didn't allow the sun to break through until almost noon. The cool temps and sometimes light drizzle had the crew chiefs making minor adjustments to the cars for morning practice and afternoon qualifying. Those morning elements brought about some of the fastest lap times recorded at a NASCAR race.
In the Expo area, our event team was busy treating fans with the Dream Car green screen experience, whereby anyone can pose and be photographed inside 1 of 10 dream cars such as an Audi R8 or Carey Hart's Off Road Truck airing it out over a jump.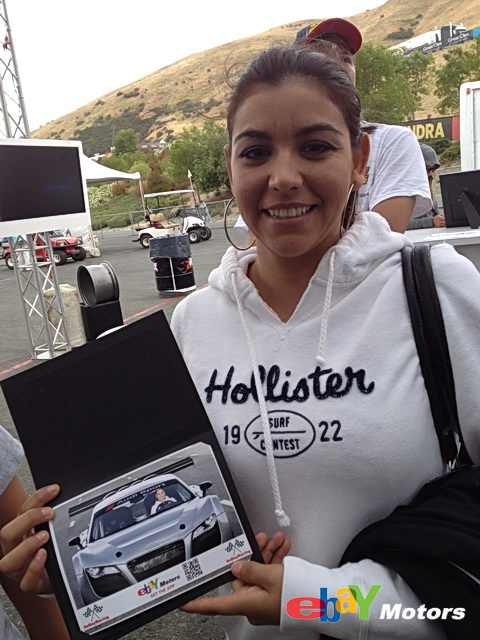 Our Fan Experience booth also featured Kevin Harvick's 2005 GM Goodwrench road race car engineered by Richard Childress Racing. What a rare opportunity to view first-hand an 825 hp powered Nextel Cup Car listed for auction on eBay. A full description of the listing can be found HERE.
Back on the track, Marcos Ambrose qualified for the pole position with a time 75.203 and an average speed of 95.262 mph. Jeff Gordon grabbed the second spot on the front row with a 75.357 lap time and average speed of 95.067. Jimmie Johnson and Greg Biffle qualified third and fourth respectively to set themselves up in row two for Sunday's start of the Toyota/Save Mart 350 race.