The Collector Car Year in Review
With 2012 drawing to a close, it's time to take a look back at some of the biggest events of the past twelve months. And for those of us who track the collector car market, the biggest news has really been an increase in values of classic cars. We've seen some of the highest prices ever achieved at auction throughout 2012. And with more and more high-end investors turning toward top-level classic cars as investments, it's a trend I expect we'll see continue through 2013.
Each January, thousands of collector cars head to sunny Arizona, where a handful of land auctions all take place consecutively. This year's total? $184m for 2,186 cars sold. That's an average of $84k per car and an all-time record, behind the $167m previous record from 2007.
And each August, Monterey, California becomes the collector car hub of the universe. This year, 786 cars brought $258m at several high-end auctions – an average of over $320k per car, and another all-time record, besting the $198m achieved in 2011. High points included cars like the 1936 Mercedes-Benz 540K Special Roadster that made an earth-shattering $11,770,000 at the Gooding & Co auction in Pebble Beach, and the 1968 Ford GT40 racer that became the most expensive American car ever sold at auction when it achieved $11,000,000 at RM Auctions in downtown Monterey.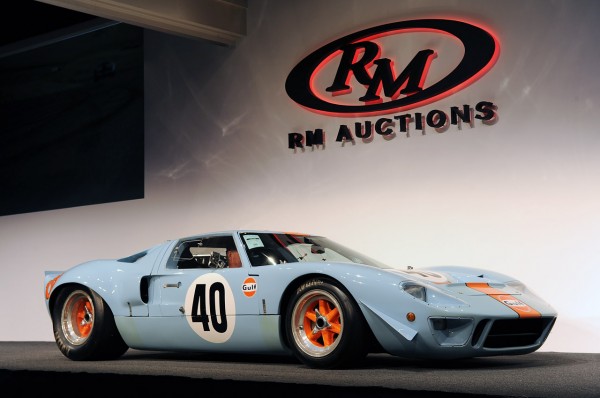 I've been tracking the market for Sports Car Market magazine for almost a decade now, and I've never seen so many records broken in one year. Sure, a lot of them are at the ultra-high level – but the boost in market confidence because of these sales tends to trickle down the market into the more affordable, everyday level. What's this all mean? Well, you don't need to be dealing in million-dollar cars to realize that this is one of the best times ever to be involved in the collector car hobby.
Overall, values seem to be stable and/or moving up across the board for good cars, and there are a lot of good cars available, especially on eBay Motors.
So, with 2013 on the horizon, it's time to get out there and buy. Find the best cars you can on eBay Motors, check them out in person, and be sure to research how the market has been doing in regards to that make and model before you commit to a bid. There's a lot of value in finally getting your hands on that car you've always wanted. And if you buy it right, you'll be a happy camper when it comes time to sell.