Did you know eBay Motors is a primary sponsor of Charlotte Motor Speedway, Laguna Seca, and Sonoma Raceway? Next up on our race calendar is NASCAR Sprint Cup Series Toyota/Save Mart 350 Race at Sonoma Raceway in Sonoma, California, June 22 – 24.
Sonoma Raceway is one of two road courses on the NASCAR Sprint Cup Series schedule. The second is Watkins Glen on August 12. Just because Sonoma Raceway has more right turns than left, don't expect the drivers to be confused. Today most of the drivers running the Sprint Cup Series have road racing backgrounds, so turning right in addition to turning left is not a problem.
If you are able to make it to Sonoma Raceway this weekend, you are welcome to visit the eBay Fan Zone to interact with the eBay team and win some cool swag. If you can't make it, follow the "live" race action on our racing socialcast page at ebayracing.bumebox.com. Our on-site team and race fans will be posting twitter updates and photos straight from Sonoma Raceway.
We'll have a green screen photo booth setup so you can get a picture of yourself sitting inside your dream car. Afterwards, you can save and share the image through our "My Vehicles" feature found on eBay Motors.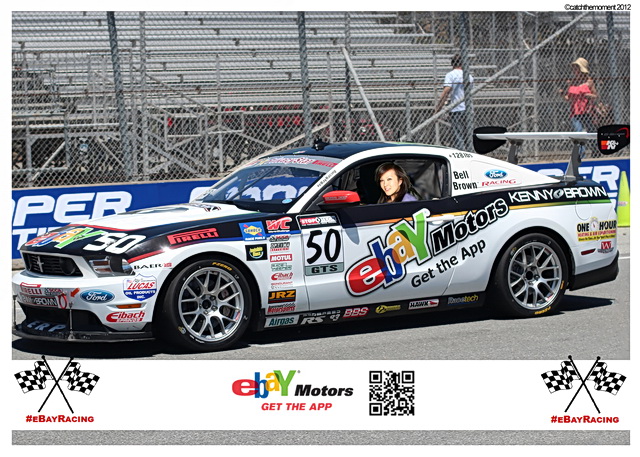 While visiting the eBay Fan Zone, download the eBay Motors mobile app and bid on Kevin Harvick's Nextel Cup car which will be displayed in our booth. We think this is a rare opportunity to own an authentic Richard Childress Racing GM Goodwrench Kevin Harvick road course Nextel Cup car.
Fast Facts – Kevin Harvick, Richard Childress Road Racing NASCAR 2005
GM Goodwrench sponsored
Very rare road course engineered and designed Nextel Cup car built for Watkins Glen and Sonoma race tracks
358/825 HP RCR engine SB2
Original Richard Childress Racing Chassis #67
Original paint and graphics as sold from RCR
Bill of sale from Childress Racing
Lap times at Laguna 1:35
For those who are new to Sonoma Raceway, you can find some good spots to watch the action. A view from the hill above Turn 2 gives spectators a pretty good vantage point watching the cars flying down the back straight and the doing a fast exit out of Turn 1 up the  hill to Turn2. Turn 7, at the opposite side of the track, is also a good place to watch approach a tight corner and accelerate hard into the esses of Turn 8 and 8a.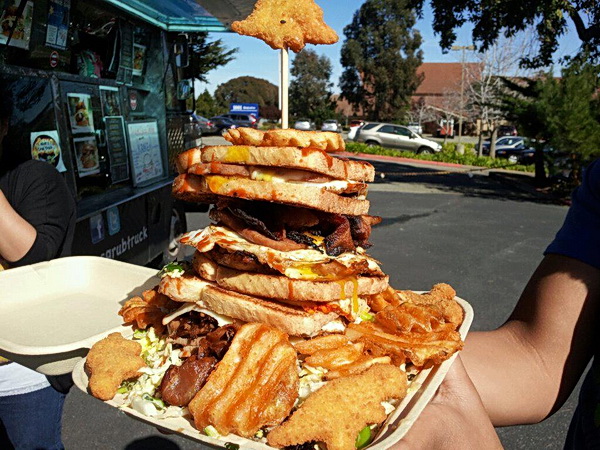 If walking the track makes you hungry and thirsty, foodies and food-truck gurus can meet up at the hillside above Turn 9 for the largest gathering of food trucks hosted at a NASCAR event. Sonoma Raceway, along with on-site caterer Levy Restaurants, will host more than 15 Bay Area gourmet food trucks during race weekend, giving fans the opportunity to sample a variety of local cuisine while watching the race.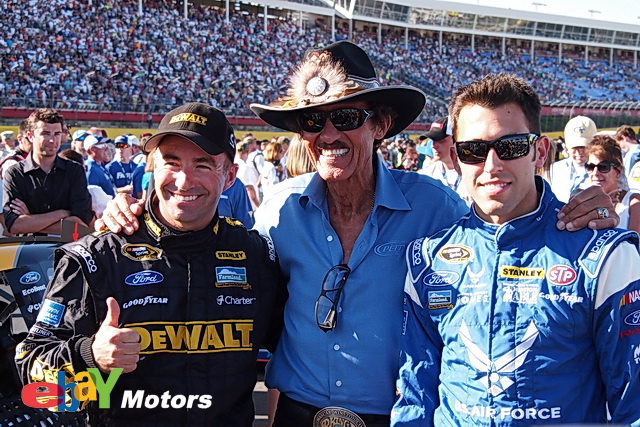 You can stay connected with the latest happenings using your mobile device and following our updates using the eBay Motors mobile app or at http://ebayracing.bumebox.com/. Get into the action and share what your seeing via Twitter using keywords #ebayracing, @racesonoma, and #NASCAR. Your updates and photos will be added to the socialcast feed in real time.
Race Weekend Event Schedule at Sonoma Raceway
| | |
| --- | --- |
| Friday, June 22 | |
| 7 a.m. | Gates Open |
| 8:30 a.m. – 9:30 a.m. | Pick-n-Pull Racing to Stop Hunger 200 NASCAR Pro Series West Practice |
| 10 a.m. – 11 a.m. | Pick-n-Pull Racing to Stop Hunger 200 NASCAR Pro Series West Final Practice |
| 11:10 a.m. – 11:45 a.m. | Legends Practice |
| Noon – 1:30 p.m. | Toyota/Save Mart 350 NASCAR Sprint Cup Series Practice |
| 1:50 p.m. | Pick-n-Pull Racing to Stop Hunger 200 NASCAR Pro Series West Qualifying |
| 3:40 p.m. | Toyota/Save Mart 350 NASCAR Sprint Cup Series Qualifying |
| 10 p.m. | Gates Close |
| | |
| --- | --- |
| Saturday, June 23 | |
| 7 a.m. | Gates Open |
| 8:30 a.m. – 9:20 a.m. | Legends Final Practice |
| 9:30 a.m. 10:15 a.m. | Toyota/Save Mart 350 NASCAR Sprint Cup Series Final Practice |
| Noon | Pick-n-Pull Racing to Stop Hunger 200 Pre-Race Ceremonies |
| 12:15 | Pick-n-Pull Racing to Stop Hunger 200 Driver Introductions |
| 12:45 | Pick-n-Pull Racing to Stop Hunger 200 NASCAR Pro Series West Race (64 laps) |
| 3:15 (approx.) | Legends Race |
| 10 p.m. | Gates Close |
| | |
| --- | --- |
| Sunday, June 24 | |
| 6 a.m. | Gates Open |
| 10 a.m. | Race-n-Rock Charity Auction (Wine Country Winner's Circle) |
| 10:35 a.m. | Toyota/Save Mart 350 Pre-Race Ceremonies |
| 10:50 a.m. | Patriot Jet Demonstration Team Air Show |
| 11:30 a.m. | Toyota/Save Mart 350 Driver Introductions |
| Noon | Toyota/Save Mart 350 NASCAR Sprint Cup Series Race (110 laps) |
| Post Race | Speedway Children's Charities Track Walk |
| 10 p.m. | Gates Close |