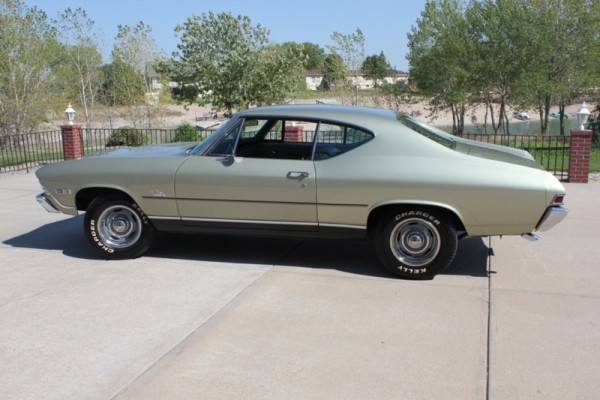 Chevrolet's Chevelle was one of the hottest muscle cars ever built, with the SS 396s and SS 454s of the late 1960s and early 1970s serving as halo cars for a generation. But GM built a lot more Malibus than SS cars. And over the years, a large number of those grocery getter Malibus gained stripes and big block engines thanks to car guys who wanted to build the SS car they always wanted and either couldn't find or couldn't afford. So today, base-level cars in good original condition are pretty hard to find.
This 1968 Malibu doesn't pretend to be something it isn't. The seller says it's mostly original and has just 50,300 miles from new. Power comes from a 307-ci small-block coupled to a Powerglide automatic shifted on the column. It's no tire fryer, but it'll run forever and likely get decent mileage too. And when's the last time you saw a two-door Malibu with its original 307?
The seller says the paint is in great shape and only shows a few small marks, thanks to a lifetime of indoor storage. The interior is also mostly original and looks bone-stock, save for an add-on tach under the dash.
Malibus aren't rare, but generally original ones like this aren't easy to find. A total of 4,203 Chevelles and Malibus have sold on eBay Motors over the past several years, with average prices ranging from $11k to $27k, depending on condition.
This one has a great factory look with only subtle changes from stock, and it's perfect for a buyer in the market for a sharp cruise-night special that won't overheat in traffic. See the listing here.