While a lot of hype has been around the current generation Nissan GT-R® (R35) this past month, we found a Bayside Blue 2001 Skyline GT-R® (R34) originally imported from Japan. According the current owner, his Skyline GT-R® was previously owned by Zele Performance in Yokohama, Japan and wears a NISMO body kit installed at the NISMO Omori factory.
In the owner's own words, "Truly a beautiful machine!"
Designated R34, the 10th Skyline series was announced in late 1997, then produced between 1999 and 2002. Twin-turbochargers and a sophisticated 4WD system are also part of the R34's DNA. Two and four-door versions were available but sales were limited predominantly to the Japanese domestic market. Very few of these cars ever made their way to the U.S. as the car was never sold in North America, while strict importation rules and confusion over the legalization of using the car on the road meant they are hardly ever seen on U.S. soil. A JDM R34 can only be driven for "off-road" use in most states because of restrictions surrounding right-drive cars and foreign VINs.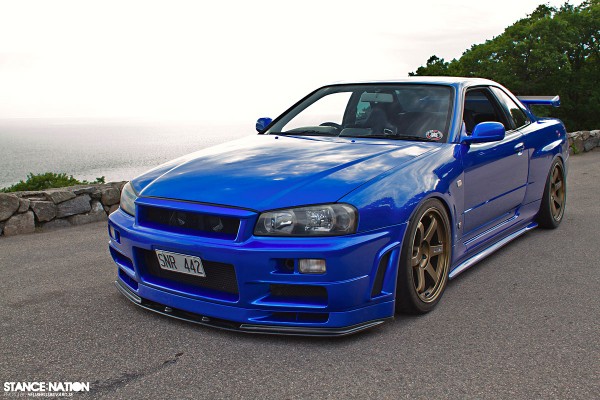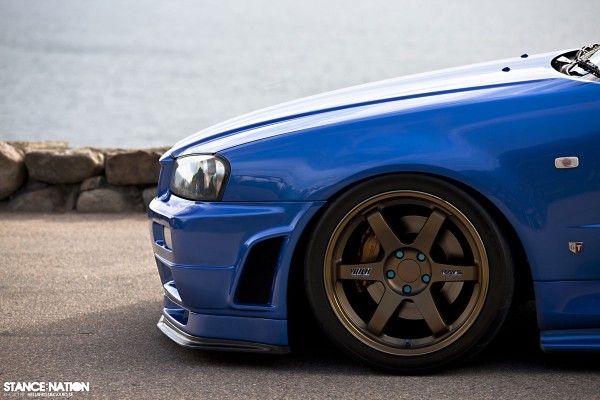 Click the link to view more photos found in the eBay Garage profile for this 2001 Skyline GT-R
---