When you window-shop among the digital aisles in eBay Motors for your next family car, you will undoubtedly be first and foremost considering safety. Rest assured that all of the vehicles listed in this collection score very well in that category. They also have won giggles and applause from youngsters and teens during both short and long trips. I cannot guarantee that you will never hear, "Are we there yet?!" But I'm pretty sure that you won't hear it that often.
>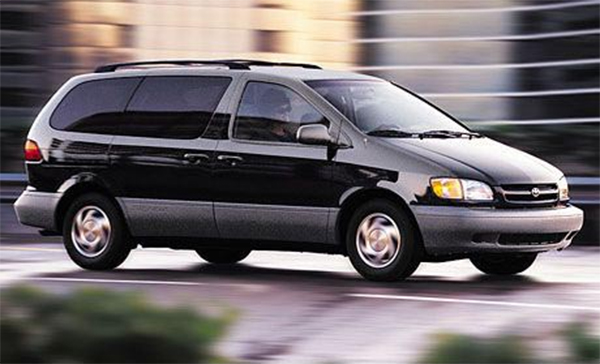 Toyota Sienna (IIHS Top Safety Pick)
ELBOW ROOM
Gifted zoo architects and car designers create enough space for little critters to keep them from fighting over it. Thus the Sienna's second row "captain's chairs" score big time with both kids and parents.
AIR FOR ALL
Everyone gets their own climate. The Sienna comes with standard A/C controls for rear passengers.
CARGO TRANSFORMER
Each section of the 60/40 third row can fold flat for versatile storage. When the third row is up, there is a deep well to keep stuff from rolling around.
EXTRAS
8 passenger capacity, 5 car-seat possible, all- or four-wheel drive available, as is a Power lift gate and a backup camera.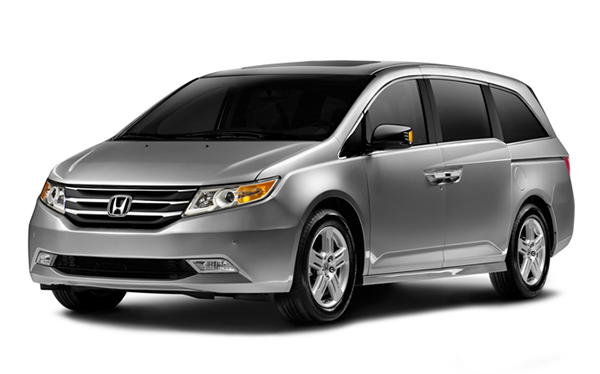 LEADER OF THE PACK
The Odyssey has been the standard bearer of minivans almost since its inception, due to its commitment to safety, reliability, economy, and the practicality of its interior design. Like a roll top desk, there is a place for everything. And when you've got kids, you've got a lot of things that come with them.
EASE OF USE
While all minivans have folding seats, the Odyssey's third row seat can be folded with one hand and is counterbalanced so that your kids can do it themselves. When you approach it with your hands full, the remote key lets the car know you're there and the doors unlock automatically. The power sliding doors can be opened and shut from a distance as well.
KING OF CUPS
For all those kids who become instantly thirsty as the trip begins, there are 15 holders available for all manner of juvenile beverages.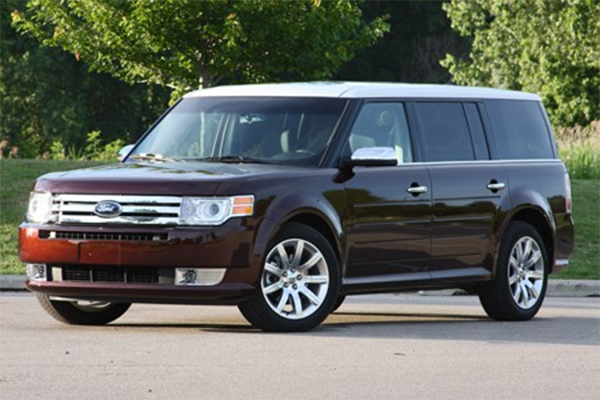 MORE THAN ITS COVER
Yes, at first glance it does indeed say "boxy" but when you climb into the second row, you'll be surprised. It's actually quite comfortable and roomy, and your feet can hang down instead of scrunched forward. Boxy on the outside means roomy on the inside.
PICTURE WINDOWS
The oversized side windows are a big hit on those out of town trips, as well as quite useful for extended games of "I Spy."
CLIMB ANY MOUNTAIN
If your trips include climbing to altitudes, the Flex will flex its EcoBoost V6 engine which does indeed have the power of a V8. The suspension and handling of the Flex will let the kids continue to sleep even through the mountain twists and turns.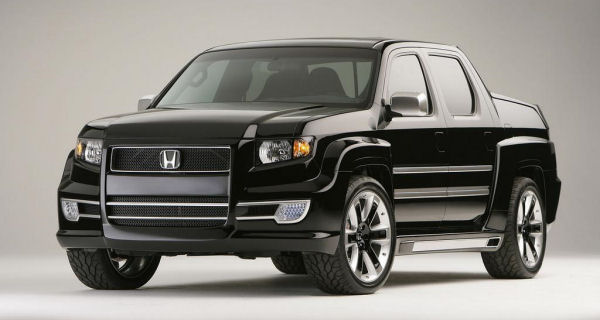 BEHOLD THE TRUCK-CAR SYNTHESIS
I had to include the Ridgeline because first of all quite a few family cars these days are crew cab (meaning 4 door) pickups. Secondly, while I was testing the Ridgeline a few years ago, my daughter who was attending a snow camp had a serious sledding accident. The Ridgeline got us to the mountain hospital – 75 miles away – before the ambulance got there. But equally impressive was the trip back home with my daughter stretched out comfortably on the crew cab seat.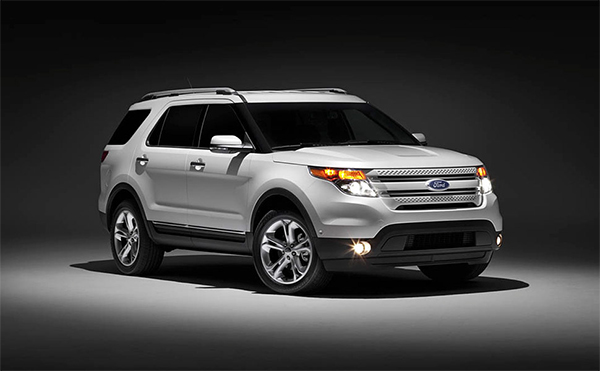 SHHHH
This Explorer is so much more quieter inside than its earlier versions that you will quite enjoy those time when your kids are the cutest……. when they are sleeping.
WAKE UP!
Your kids will love the voice -activated Sync audio system, the four power outlets, and the overhead reading lights. And you will love the heated seats on those winter errand runs.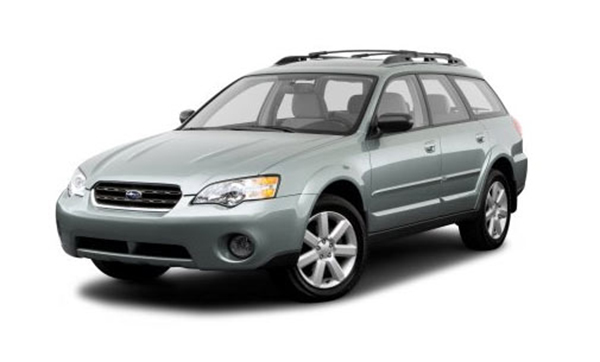 LET IT SNOW
For families living in heavy weather environments, the Outback can turn ugly weather into fun stuff.
The Subaru Outback is a most progressive station wagon. Its boxer-type engines lower the center of gravity, the AWD system dishes out power to the wheels that need it, and the Outback's ground clearance all combine to effectively counter rain, snow, sleet or hail.
EASY ACCESS
Sitting higher than a standard wagon, the Outback is easier to enter and exit, as well as enhancing your need to lock down or retrieve infants from car seats. Older kids will appreciate ample rear seat leg room.
DRIVE-INS AND CARGO
The Outback has 41.1 cubic feet of horizontal cargo space complete with grocery bag hooks for all your weekly errands. That same space also offers possibilities for camping, drive-ins, and "forts."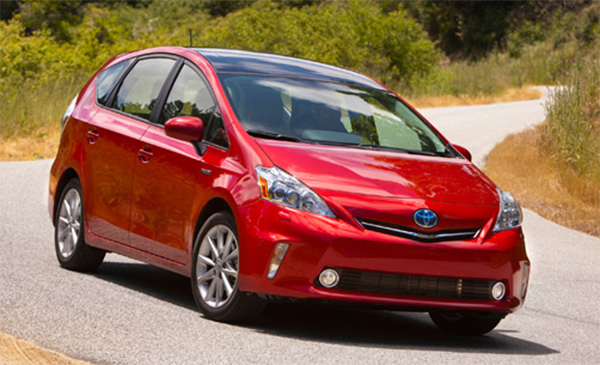 HAPPY DRIVER, HAPPY KIDS
The four door Prius V brightens the mood of many drivers as they cruise past gas stations, enjoy the lack of wind noise at speed, and the lack of any noise at standstill. And happier drivers make for happier kids as passengers. The Prius gets better and more popular each year, currently ranking as the third most popular new car on planet Earth.
Final Thought
As you've probably noticed, today's older kids are quite attached to their mobile and handheld devices. Build some "cred" with your teenagers by choosing a car that creates Wi-Fi hotspots inside the car, or install a third-party "black box" that will do the same.
This post is part of eBay Finders, a new partnership that presents collections of items curated by a carefully selected group of motors experts. Meet more of the Finders at ebaymotorsblog.com. #eBayFinders