How far can we drive in a day in a car that only has a range of 70 miles?
The Mitsubishi i-MiEV is an all-electric vehicle (EV) with a range of approximately 60 miles under optimal conditions and is ideally suited for shorter trips in the urban canyons of big cities due to its diminutive size. We wanted to test this jelly bean-shaped EV on a long distance journey of 170 miles around the San Francisco bay area without invoking a "Broder" incident.
Some of you may recall John Broder, a NY Times journalist who had to call a tow truck when the Tesla Model S he was test driving completely ran out of juice, sparking a heated debate over the car's reliability and true battery range.

View San Francisco bay area EV test drive in a larger map. Click on the map icons to read our travel notes recorded at each charging station.
Driving With EV Range Anxiety
Crazy, but how do you drive an electric vehicle almost three times farther than its capacity in a single day and not have to wait hours while it recharges? The simple answer is to design a route that includes stops at DC fast chargers to shorten our time plugged into a charging station. If our plan succeeded without any unplanned disasters, we could cover the distance before nightfall.
Read about the challenges associated with driving an EV when not fully prepared: Mitsubishi i-MiEV Not So Electric Car Best Run with Cold Pizza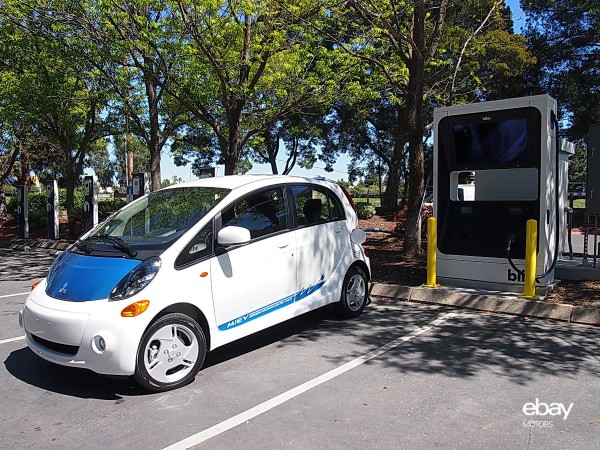 What is a DC Fast Charger?
Within the San Francisco bay area, and other forward thinking metropolitan areas, is a growing network of Blink DC Fast Chargers that can provide a full charge to an EV in a lot less time than your 110V outlet at home. With the help of Blink's mobile app and Google maps, we mapped out our journey using DC fast charging stations as our stops – much like the Pony Express relay stations. Typically, we were able to recharge up to 80 percent of the battery capacity in less than 20 minutes.
A Blink DC Fast Charger is classified as a DC (480 volt 3-phase AC input) charging station that has an adjustable setting of 30kW to 60 kW. Compare that to a Level 2 (LV2) charging station which has an output of 220 volts at 30 amps (7.2kW) or a Level 1 (LV1) charger which has a lowly output of 120 volts at 16 amps (2 kW).
If your Nissan Leaf is low on electric juice, expect it to be tethered to a LV2 or LV1 charging station for hours.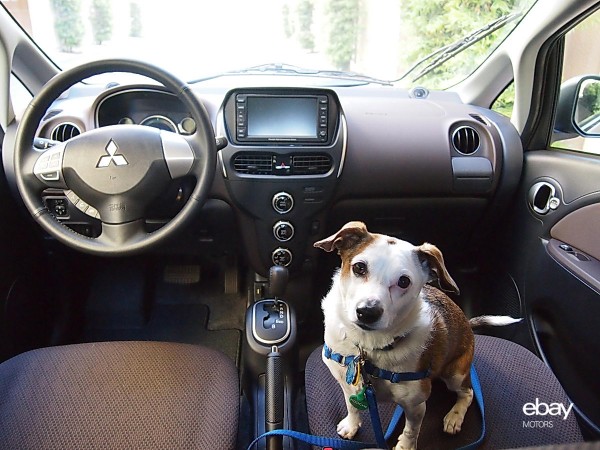 Fortunately, we didn't do a "Broder", nor were we forced to alter our route to a LV2 charging station during our 10 hour trek around the Bay Area. Although we made it back to our starting point, there were some challenges and moments of anxiety along the way.
First, we had to get our Blink membership card to work. The Blink card that was provided to us had some registration issues and it wasn't until after our second planned stop, and four hours into our journey, that the registration problems got resolved. To keep us on plan and charged up, Ecotality provided guest codes for our first two stops at the DC fast charging stations.
Second, our route had a lot of freeway miles and traveling above 60 mph quickly depleted our battery charge between stops. Would we make it? Range anxiety forced us to initiate every hypermiling technique we could muster – drafting behind slower traffic on the freeway, taking alternate routes on surface streets instead of the freeway, being extra gentle with accelerations and braking, driving with the windows up and the AC off – you get the picture. Well, our hypermiling tactics worked, but our anxiety level rose as the battery meter fell.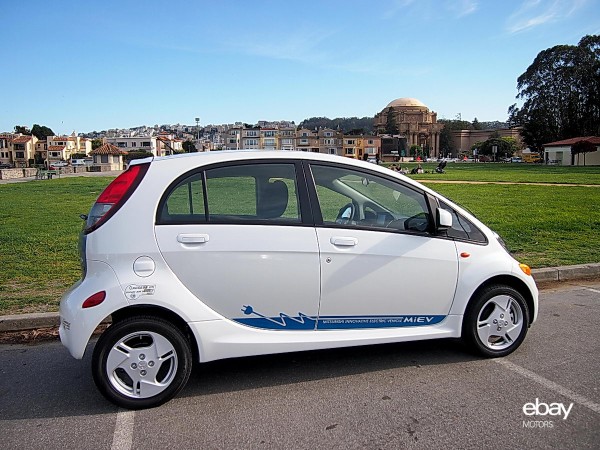 As newbies to the EV revolution, it wasn't until we reached the third charging station that we finally discovered the option to recharge up to 90 and 100 percent. After signing in, the default options on the display show 40% | 60% | 80%. You have to select the "more options" button to get your EV charged up to 90 and 100 percent. Or possibly the "more options" button isn't available to guest members. If you recall, we had to sign in as "guests" at the first two charging stations.
We also discovered that it takes longer to charge the last 10 percent because the variable charging rate slows so as not to blow up your expensive Li-Ion battery pack. After spending over an hour waiting for our EV to charge up to 100 percent, we grew impatient and stopped at 96 percent capacity.
Coming to the end of our long distance drive, our range anxiety eventually melted away. We succeeded with our experiment and proved that driving long distances in the i-MiEV is possible with a good plan, a smartphone loaded with mobile apps, and a little bit of luck.
###
A big thank-you goes out to Scott at Ecotality and their network of Blink charging stations, Ann at Coulomb Technologies who sponsors ChargePoint America, Mitsubishi Motors of North America for loaning us their EV, and the team at Drive STI for their reliable support.