The official Hollister Rally may be a thing of the past but that won't stop the folks at Corbin from having a good time.
Mike Corbin not only knows how to make outstanding seats he also knows how to throw one hell-of-a party. The 2nd annual Corbin Customer Appreciation day kicked off the Fourth of July weekend for thousands, of bikers in Hollister California.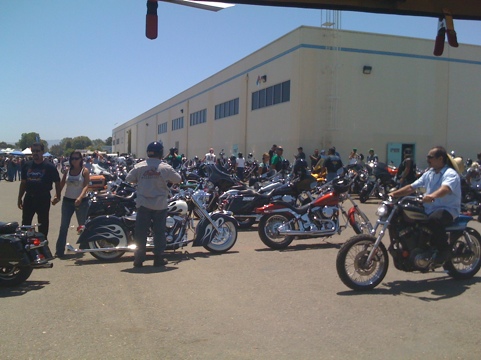 A bike contest, live music, Vendor fair and lots of good food helped the crowd deal with the 100 degree heat.
Corbin's workshop of wizards were hard at it making custom seats for the fortunate few to get a spot in the shop that day (thanks Julio!). Customer choice leathers and custom stitching top-off the seats before they are bolted on to the waiting bikes for that first virgin ride.
A big thanks Mike and my buddy Greg for a great day, we will be seeing you again next year.
Lewis
* Not a writer just a guy living to ride.