Photos by Norman Woo
The Los Angeles Auto Show is mostly about current trends and future models soon to be rolled out for the 2013 and 2014 model year. Interspaced between reality are concept cars that stretch a car's design attributes and demonstrate what is possible using current and future technologies. The following concept cars appeared at this year's show in Los Angeles.
Acura NSX Concept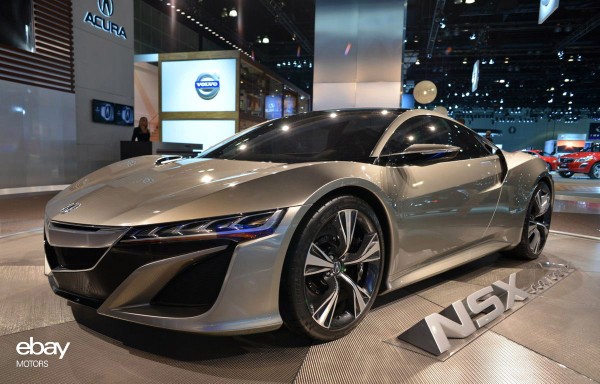 Two decades ago, the original NSX brought Acura to the pinnacle of performance. Now Acura is poised once again to show us high performance is at the core of their DNA with the NSX Concept based on the efficiency of hybrid power and all-wheel drive. Not only does the concept preview the future NSX supercar, it also presents the first application of Acura's innovative new Sport Hybrid SH-AWD (Super Handling All Wheel Drive) system. This system combines a unique 2 Electric Motor Drive Unit with a bilateral torque adjustable control system that allows the car to instantly generate negative or positive torque to the front wheels during cornering. The company then throws in their next generation VTEC 3.5-liter V6 with direct-injection and a dual clutch transmission with built-in electric motor.
BMW i8 Concept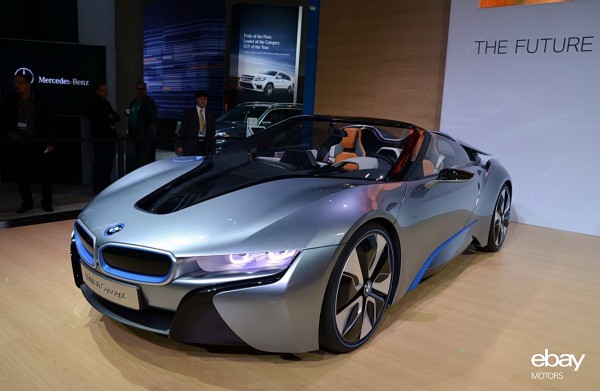 The i8 Concept made its first appearance at the 2009 Frankfurt Motor Show and also in the movie, Mission Impossible 3: Ghost Protocol. Its innovative plug-in hybrid concept combines the modified electric drive system from the BMW i3 Concept – fitted over its front axle – with a high-performance three-cylinder combustion engine producing 164 kW (220 hp)/300 Nm (221 lb-ft) at the rear. The electric motor in the BMW i8 Concept is a full-capability unit which can also power the car on its own, if required. However, working in tandem allows the two drive systems to display their respective talents to the full, delivering the performance of a sports car but the fuel consumption of a small car. This concept will become reality when it goes into production late 2013 for an official production debut in 2014.
BMW i3 Concept


The BMW i3 Concept Coupe sharply focuses the spotlight on the dynamic performance that can be achieved with the purely electric version of the BMW eDrive technology. Like the BMW i3 Concept, the Coupe is also propelled by an electric motor developed by the BMW Group, which develops a maximum output of 125 kW/170 hp and peak torque of 184 lb-ft, and channels its instantaneous power delivery to the rear wheels via a single-speed transmission.
Honda EV-STER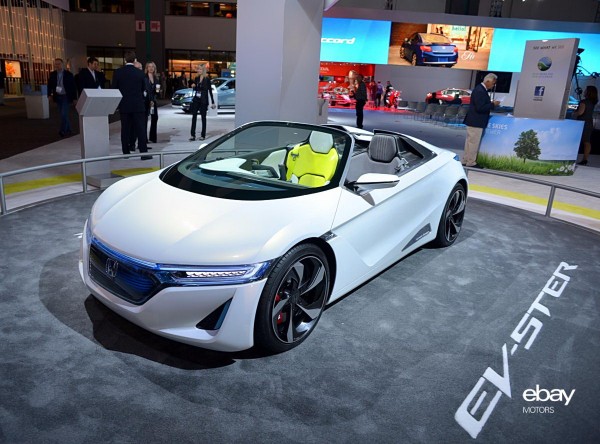 An exciting departure from what Honda has been selling to the mass market. The Honda EV-STER features a dynamic and innovative styling design and excellent environmental performance. Designed as an electric rear-wheel-drive two-seater convertible sports car, the EV-STER proposes a new way to enjoy a sports type model unique to electromotive mobility. The EV-STER originally premiered at the 42nd Tokyo Motor Show 2011.
Hyundai Veloster C3 Concept Convertible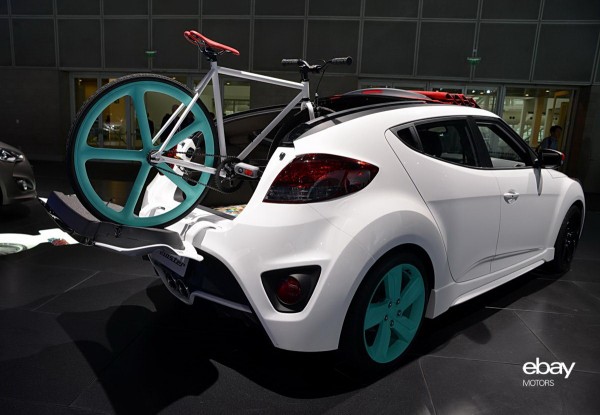 The C3, which stands for convertible 3-door, offers a distinctive canvas roof that opens to the rear or windshield of the vehicle. Hyundai said drivers can roll the top forward, open the tailgate, fold the rear seats and the C3 goes into recreation mode – perfect for surfing, biking or kayaking.
Lexus LF-LC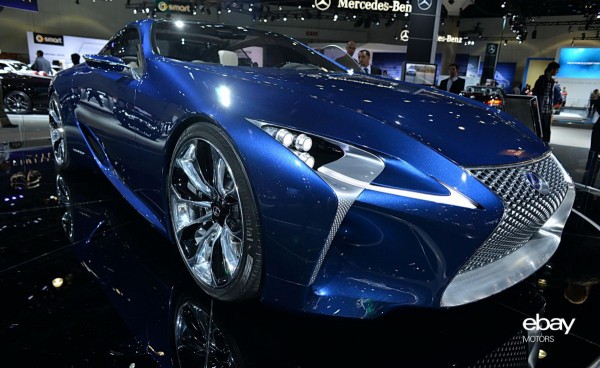 Originally unveiled at the North American International Auto Show back in January 2012, this 2+2 hybrid sports coupe is a showroom stunner and shows that Lexus is capable of building anything but boring. The company's Calty design studio was challenged to design a future hybrid sport coupe that combines advanced technologies and materials with organic design, giving an insight into what the future of sports cars may hold. The front-engine, rear-wheel drive LF-LC features Advanced Lexus Hybrid Drive, delivering both driving performance and fuel efficiency.
Lexus LF-CC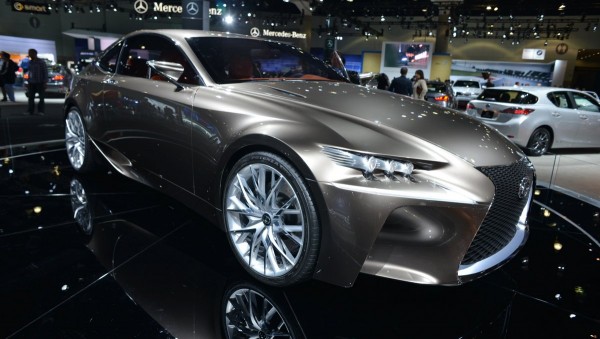 Graceful and stylish, the Lexus LF-CC is quintessential future concept design study for Lexus. Everything from its uniquely tri-LED headlamps to its windswept profile, to its three dimensional, layered rear taillamps, is simply stunning to behold. The LF-CC mid-size coupe concept made its world premier at the 2012 Paris Motor Show. The more compact, rear-wheel drive, full hybrid LF-CC already integrates
various design cues from the LF-LC; a first illustration of how concept cars
are truly influencing future Lexus models and, in this instance, future D-Segment
derivatives.
Mercedes-Benz Ener-G-Force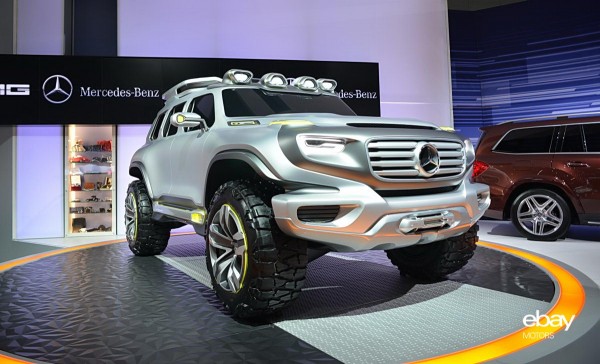 Powered by recycled water that is converted into hydrogen and oxygen by an onboard "hydro-tech converter," featuring a roof-mounted "Terra-Scan" unit capable of mapping topography (which in turn automatically adjust suspension settings), and able to travel almost 500 miles, Mercedes-Benz Ener-G –Force Concept reads like a car of the future – and it is. But it also exists in the present (sans all crazy tech we just listed off), and was spinning triumphantly on display in L.A. this week.
Toyota Fun-Vii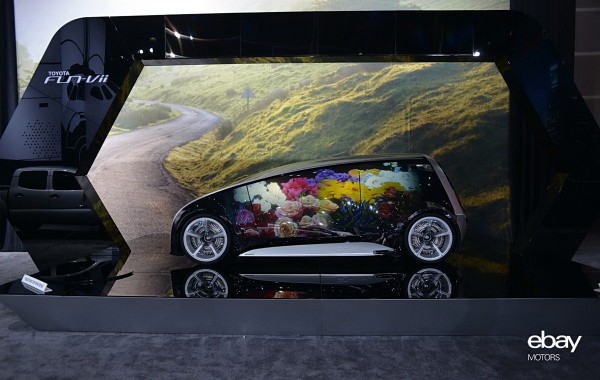 The "Vii" in Fun-Vii stands for Vehicle, interactive, internet, according to Toyota.Essentially, the Fun-Vii is a mobile desktop background on wheels. Outside, the driver can change the car's color at whim; the interior is made up of multiple screens with augmented reality displays. Toyota has also included a "navigation concierge" that uses voice commands to give information and directions, as well as an internet connection to download the latest software updates; the possibilities are near endless.