If you've ever taken your car out in rough weather, chances are the interior isn't in the same condition as it was when it was new. Dirt, leaves, and moisture can be really hard on carpet, cloth, and even leather – especially over a long period of time.
How do I know? Well, I'm right in the middle of trying to clean up a 1967 Chevrolet Impala that's been parked outdoors for years. It's complete with dirty carpet, leaky window seals, and a saggy headliner. These are the basic steps I'm taking with my car, and they can be applied to pretty much anything with four wheels.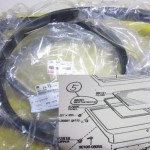 The first thing to do is stop water from getting past the original window seals. Moisture is your enemy — cardboard panels warp, carpet molds and metal rusts. So seal those doors and windows before you do anything else. I live in rainy Oregon, so for my car, weatherstripping is the number one priority right now. Every body style will require its own specific rubber seal configuration — a four-door hard top won't be the same as a two-door hard top or a four-door sedan. Do your research so you know exactly what you need before you buy – and if in doubt, have a professional tackle the install.
OK, now that you're dry, you'll want to take a look at your seat covers. Do you see foam popping through tears in the upholstery? Time replacement covers. Doing this will mean removing your seats from the car and finding some specialized tools to handle the job. Or, you could just take them to a professional interior guy to have the covers properly fitted. Also consider having the seat springs repaired or replaced, and get new seat foam while you're at it. The next time you're sitting in traffic and realize how comfortable your seats have become, you'll be glad you did.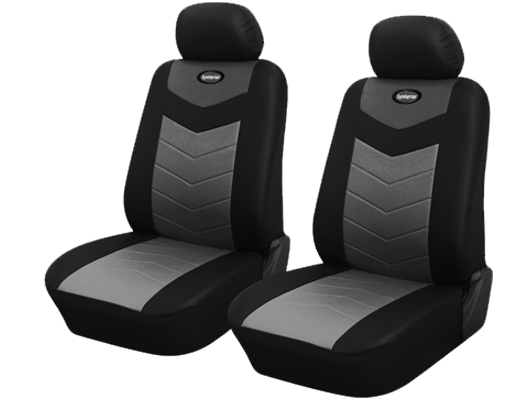 And hey, if the seats are already out of the car, it's a good time to tackle that dingy, worn-out carpet. Carpet replacement sometimes also requires some trim panel removal, but each model is different. Complete carpet kits often come with jute padding glued to the bottom side for extra sound deadening, but for even quieter interiors and better heat insulation, consider some of the aftermarket offerings.
Remember these will add weight to your car, so if speed is your aim, go light. Carpet installs are pretty easy – you really only need basic tools here, as well as a good razor blade knife to cut holes in the new carpet for your seatbelt, seat, and other associated bolt holes.
With new carpet and seat covers, you'll have a reason to wipe your feet before you get into your car, and a comfortable place to sit while you're in there. But if you're car is like mine, your rearview mirror shows nothing but saggy flappy headliner. It's time to pull that down and put in a new one. Trim, lamp bezels, seat belts and the rearview mirror will all need to come off for this.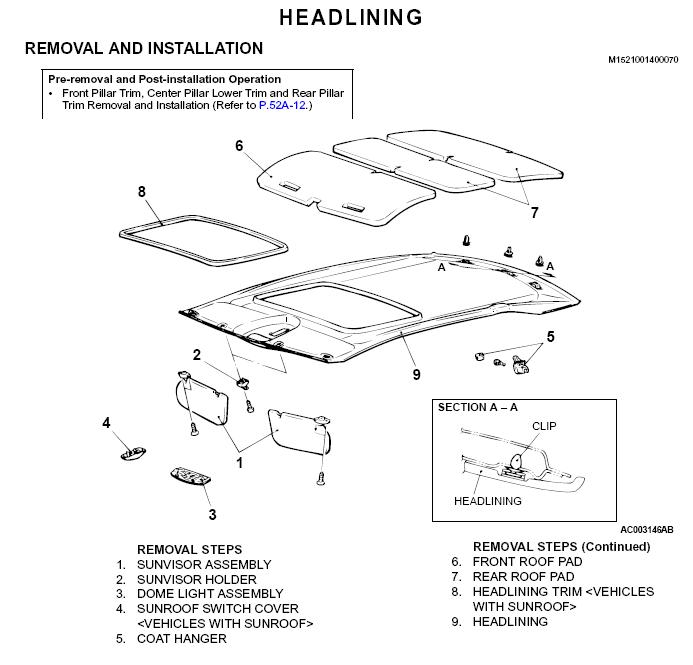 A lot of headliners on older GM cars are held in with steel bows – and while they all look the same, they aren't. So be sure to mark the order of the bows before you take them out, and make sure they are clean before you put them back in. Extra headliner material is usually included for recovering the sun visors, and for GM cars, the sail panels. The hardest part about headliner installation is keeping the headliner smooth and straight throughout – especially when you're using glue.
As always, when doing projects yourself, check out a how-to article or video. Maybe get a buddy to help you on the larger projects (like I do with my bench seats). Next time on Parts and Accessories 101, we'll take a look at how keep your car's interior in top shape with proper care and maintenance.
###
Continue to part 2 to learn more about interior detailing tips: Car Interiors 101, Part 2