Like most, when we start to think about our next car we go to the internet for advice. We read reviews of specific models appealing to our lifestyle, try to find out what's the lowest price we should be paying, which dealerships in town have better reviews, and so on and so forth. For most people it is still a scary proposition to visit a dealership and be subjected to the back-and-forth of negotiations. They would rather walk on hot coals, juggling Samurai swords, than "be introduced to a Sales Manager". We all look to the dealer to give their expert opinion on what car would suit our needs, and then leave us to make a decision whether we want to buy it or not.
Thankfully, car makers are clamoring for our business, enticing us to buy or lease new vehicles with deep factory incentives. More and more independent and franchise dealerships are paying attention to their online reputation and customer feedback, and they are trying to engage with us via social media.
How we are being sold our next vehicle is evolving. We are now unquestionably in the smart phone era. 10,000 vehicles bought and sold just through the eBay Motors iPhone app each week. Yes there are exotics, classics, and one-off vehicles on there, but for the most part the type of cars that are being sold are commuter cars, minivans, pick-up trucks, new and used family sedans. There, we can read about the actual car that we know is still available (advantages of live listings format), often there are 40-50 photos, even of details/blemishes that may have never even seen if the car was bought in person after work).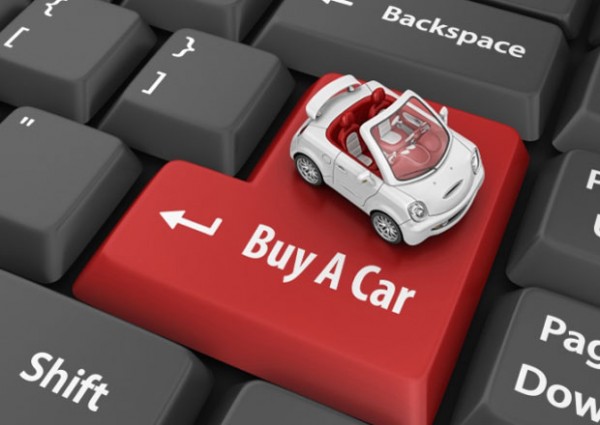 We can also find out about the dealer presenting the vehicle. eBay's transaction based feedback scoring system is a powerful tool to help buyers discern a dealer's reputation. They can only get a feedback if they have actually sold and delivered a car. Keeping in mind that some sales are completed outside of eBay, Feedback rating still gives a pretty good idea of how well a dealer is likely to take care of their customers. Not to forget eBay's Vehicle Purchase Protection program. This is an exclusive solution against losses associated with on-site transactions in certain situations such as the vehicle not showing up as described, or without a title. Basically, an in-built "peace of mind" component of buying a car through eBay, that we could hardly find if we walk into a dealership.
Ultimately, finding the right car is no longer limited to the neighborhood dealerships' inventory. Most of the reputable dealers have people and processes in place to help buyers with shipping, titling, and financing through state lines. The Vehicle Buyer Services hub also helps to shop for a car fully informed.