Tomorrow we are going to host a live chat with the team leads from our BUILT from eBay video series. Before we begin, we have an introduction to the teams and team leaders.
As you may recall, four teams and four garages were chosen to select and build a custom vehicle sourced entirely from eBay. At the end of the 60 day build period, a winner was chosen and all four cars were auctioned on eBay with the proceeds from each auction going to the team's favorite charity.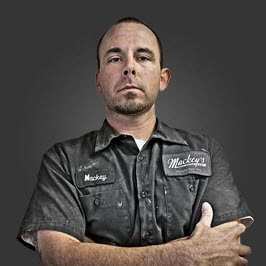 Brian Mackey / Mackey's Hot Rods
Brian Mackey was born a half-century too late. At least that's what you'd think, based on the hot rods that he builds with the care and artfulness of a greaser from '60s-era Southern California. That's why it's no coincidence that his self-owned shop, Mackey's Hot Rods, is located in Huntington Beach, the home of hot rod culture. Regardless of birth decade, Mackey possesses the car knowledge of someone generations older, thanks in no small part to the fact that he learned everything from his grandfather.
Check out the My Vehicles profile for the Van
http://www.ebay.com/motors/garage/pub/vehicle/2185046/1968-Chevrolet-G20+Van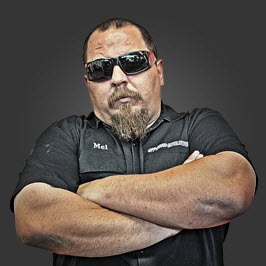 Mel Wade / Off Road Evolution
There's big. And then there's Off Road Evolution big, which looks a lot more like "humongous." Founder Mel Wade has made his name building the biggest, baddest off-roaders, rock crawlers and other vehicles with wheels that'd dwarf an NBA player. Aside from churning out vehicles, Mel has also turned Off Road Evolution into a full-blown industry, selling its own line of suspensions, bumpers, armor and other 4×4 essentials. So in describing Off Road Evolution, maybe "humongous" isn't even humongous enough.
Check out the My Vehicles profile for the Jeepster
http://www.ebay.com/motors/garage/pub/vehicle/2185440/1970-Jeep-Commando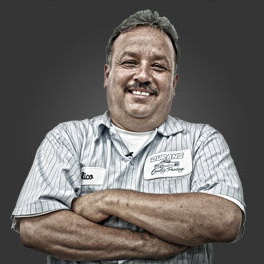 Rico Duran / Duran's Quality Painting
Located in Baldwin Park—the epicenter of lowrider culture—Duran's is big on two things: family and turning out the most beautifully painted lowriders around. In fact, Rico has a good chunk of his family tree working for him to make sure that every lowrider that rolls out of his shop is perfect. And if it requires an all-nighter or two, fret not: Rico and family will fire up the barbecue alongside the paint booth.
Check out the My Vehicles profile for the El Camino:
http://www.ebay.com/motors/garage/profile/2176686/1966-Chevrolet-El%20Camino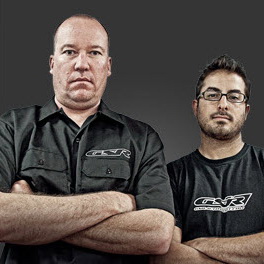 Michael Essa and Nick Richards / GSR Autosport
There's something crazy about taking a car that's already insanely fast—say, a Porsche—and making it an absolute monstrosity of speed and power. But that's exactly what has catapulted GSR Autosport into the ranks of the best Porsche builders in the country. Founded in 2010 by Michael Essa and Nick Richards, GSR is all about redefining what it means to go fast. Really, really fast.
Check out the My Vehicles profile for the Porsche 911:
http://www.ebay.com/motors/garage/profile/2177189/1984-Porsche-911