BMW's 2012 L.A. Auto Show press conference focused on the company's developing iConcept vehicles. We've seen variants and refinements of the iConcepts over the past couple years, but their appearance at Los Angeles this year gave us all the best look to date at what the coming production line will look like and how they will perform on the road.
The i8 Concept is the iSeries vehicle that has drawn the most interest from driving enthusiasts, thanks to its performance car looks and promising gas/electric hybrid powerplant. BMW is presenting the i8 as a vehicle that will deliver both the all-electric city driving experience along with open-road power and ability "comparable to an M3". All of this is slated to come with fuel consumption closer to an urban micro-car than a raging performance coupe. The i8 borrows more heavily from the standard BMW line than the other iConcepts, going so far as to include the classic kidney-shaped grill even though, as a hybrid, it doesn't need quite as much air as a traditional combustion engine. Bodylines on the i8 are used not only to increase aerodynamic efficiency but to increase the sense of sportiness about the car; BMW wants you to look at this and think "fast".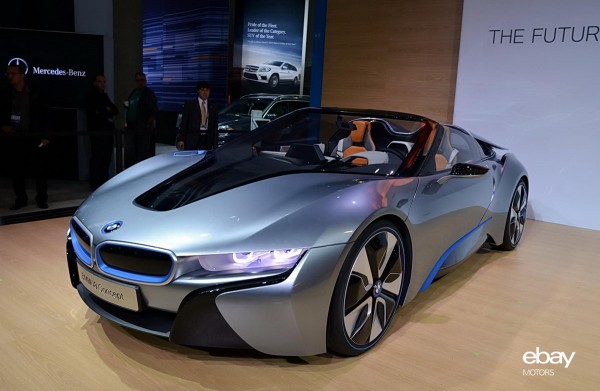 Making its debut at the L.A. Auto Show, the i3 Coupe Concept is BMW's vision of the city car of the future. The i3's carbon-fiber body reduces weight without sacrificing durability, helping to maximize its range while keeping its proportions closer to those of a "normal" car. The silhouette of the i3 Coupe Concept is divergent from other BMWs before it, with the entire body shape being dictated by aerodynamic necessity and the desire to maximize interior space with as small a footprint as possible. The carbon-fiber body allows for large glass spaces which add to the futuristic look while improving the driver's range of vision.
BMW's iConcept cars present a measured yet bold vision of the future of the BMW brand. With their practically influenced yet dynamic styling, the iConcepts display how BMW understands of the importance of first impressions. We're excited to see the further development of the BMW iConcept line.