SS396 was sixties and seventies nomenclature that brought to mind heavily smoked rear tires, American muscle, and the Chevrolet line of performance vehicles. We could have easily found a Chevrolet Chevelle or Camaro with similar SS396 option packages, either as clone or as an original. But we thought, "Where is the fun in that?" This 1969 El Camino is the ticket for this discussion.
Some people, that good old-fashioned American heartbeat pulses through their veins. They are the type of people who enjoy Lynyrd Skynyrd and who likely love El Caminos for what they are, a bit of fun with a working edge.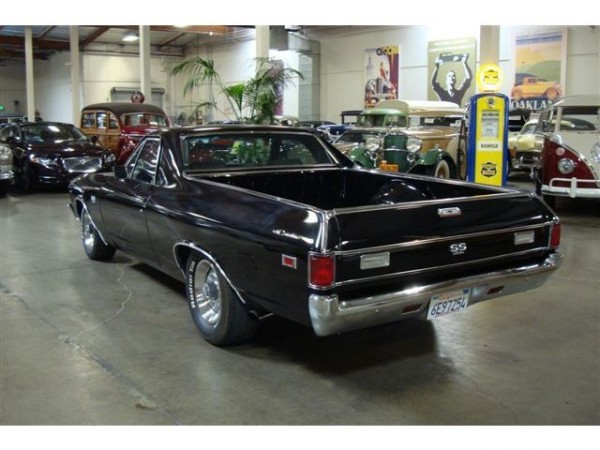 El Camino is Spanish for 'the Road.' And what better king of the road is there than a 1969 Chevrolet El Camino with a big block? One former and notable owner of an El Camino was President Bill Clinton, which might say something about the vehicle, the owner or both. Either way it's a classic vehicle, with timeless looks often mentioned in the same breath as its brother, the Chevelle.
The color combination of this particular 1969 El Camino reminds us of a nearly identical looking Tuxedo Black 1970 Chevelle that Matthew McConaughey drove in the1993 film Dazed and Confused. That Tuxedo Black Chevelle was rolling quickly on down the road ironically to the music of a Foghat song called Slowride. The films' performances, were matched by those of the cars, which were almost equally the stars in that film. This El Camino or a similar vehicle could easily be similarly featured in a 'period' motion picture taking place from 1969 onward.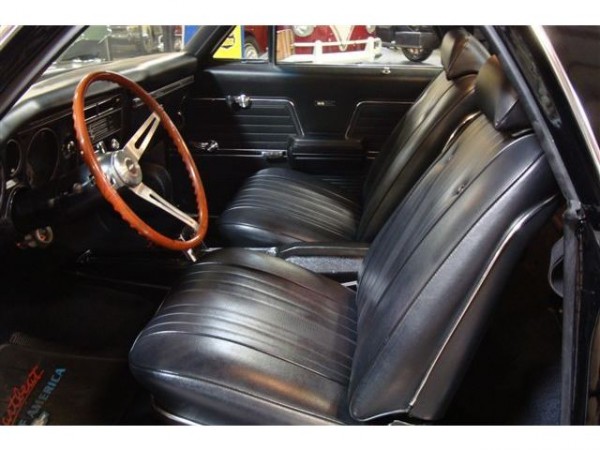 Today's spotlight is on a 1969 Chevrolet El Camino and has a few appreciable features other than its 396 engine. The first is that it doesn't have a bench seat. We realize some people love and miss having bench seats, but having your own seat as a driver has its perks including comfort. We also love the horseshoe shifter and center console, which we think adds to this vehicle's already impressive specifications.
Business in the front and a party in the back are to be admired in the 1968-1972 Chevrolet El Camino. If this type of design were good enough for a former president, then we wouldn't mind taking this vehicle down roads less traveled and cruising to a 'Slow Ride.' Power down and smoking the rear tires of a 69' SS396 El Camino is something that is as American as Lynyrd Skynyrd, Bill Clinton, and apple pie.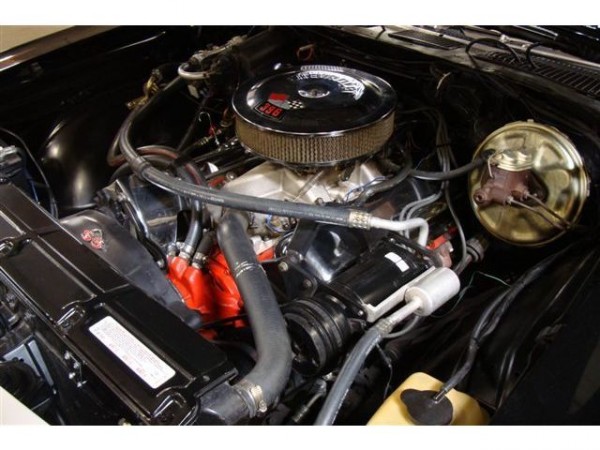 View the eBay listing and gallery to appreciate this beauty: 1969 Chevrolet El Camino