Check out the actual BATMOBILE from the WB Movie Batman Returns. This classic was even copyrighted by DC Comics. The iconic movie vehicle was auctioned off on eBay motors last month (January 2011) with full documentation and proof from the Warner Brothers studio and DC Comics.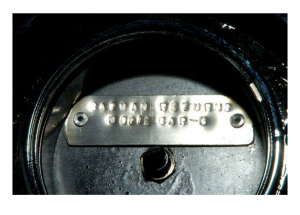 According to auction, the Batmobile #3 is in the best condition of any of the Batmobiles. It has received performance upgrades that include over 200 horsepower. This car has also received a brand new Chevy 350 CU target crate engine featuring Hedman Headers, and a Edelbrock aluminum intake manifold. Along with this awesome Batmobile, a custom trailer was built to make transport easy, particularly when loading and unloadng the 230+in. Batmobile. The car is breathtaking and a collector item for any comic or Batman enthusiast!
Additional Vehicle Details
1989 – 1992  ORIGINAL  BATMOBILE  !!!
Own the ACTUAL "Batman Returns" Batmobile, TM & Copyright 1992 DC Comics, Inc. from the Warner Brothers Movie "Batman Returns" with Michael Keaton. This is NOT a Replica!
Final Action Value: $370,100
Auction End Date: January 19th 2011
Bids: 25
Also featured in: USA Today |  Nerd Reactor | Auto Blog