Attending the Formula 1 race in Austin was certainly a major highlight of 2012, but a brief detour on our way to the airport was an added treat. By chance or by plan we found our way to the Austin Speed Shop owned by Jesse James.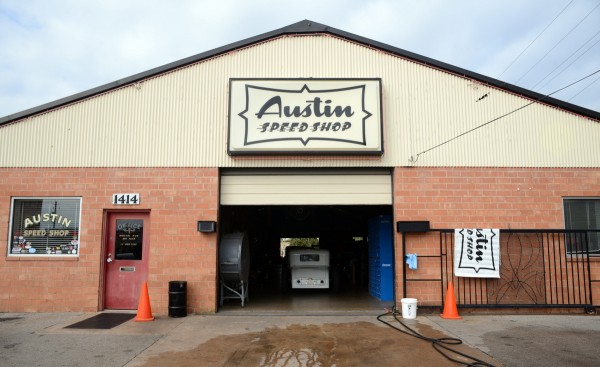 Jesse James is famous, not because of his broken relationship with Sandra Bullock, but for his skills as a coach builder and custom rod designer. Bobby Epstein, chairman of Circuit of the Americas, commissioned Austin Speed Shop to build a 2 seat "ride along" car for the grand opening of the Formula 1 track.
Jesse started with a quarter million dollar NASCAR vehicle as the foundation of the new custom car. Previous open wheel Indy style "ride along" cars have the passenger ride behind the driver. This creates a longer wheelbase and the handling suffers. Jesse envisioned an open wheel car with a side by side seating configuration. The completed car will be capable of cornering at 150-170 mph! The powder coated tube frame chassis is wrapped in a Carbon Fiber body. Jesse designed this car to be fast, safe and allow the passengers to experience the sensation of the new Austin circuit.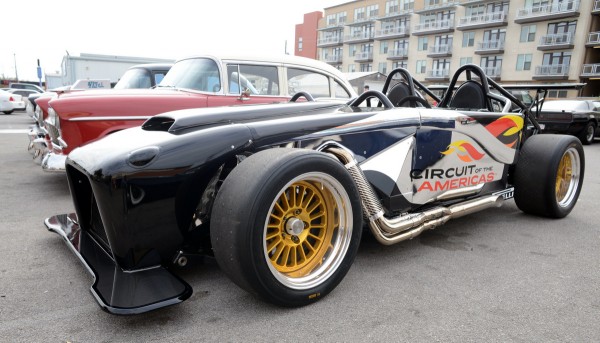 While the F1 ride-along car is a fantastic feat of race car engineering. There was a lot more eye candy at the shop. Inside the garage was a gorgeous white Model A coupe that was custom built for Paul Senior of Orange County Choppers. I have never seen a 1930 coupe done quite this way, the one-off creation was stunning.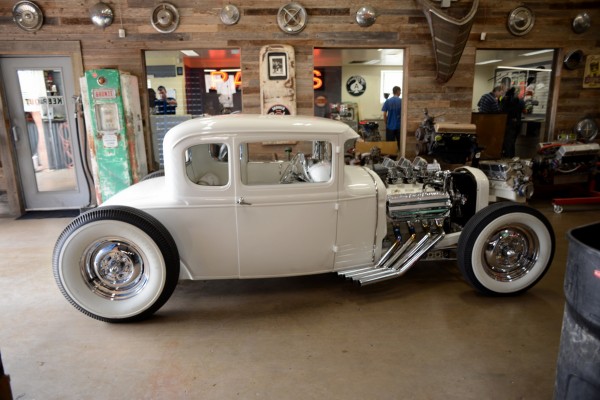 Parked outside was Jesse's 1951 Mercury missing its outside door handles and a paint job with a deep, rich finish.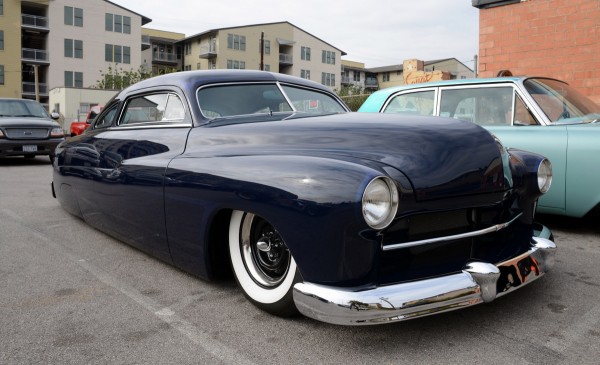 Although we did not meet Jesse in person, his hot rod customs cars spoke volumes. Jesse is a master fabricator and he certainly is one of the best custom car builders in America.
Tune into Outlaw Garage on the Discovery channel for the complete story. The car building process is filled with technical challenges, garage drama, and lots of local Austin flavor.
###