Audi is showing off at the 2013 North American International Auto Show, and it has reason to. Audi has become the hottest name in luxury in the U.S. over the past few years, introducing model after model with critical success promptly following. With the debuts of the 2014 R8, 2013 RS 5 Cabriolet, and the SQ5 at this year's Detroit Auto Show, Audi is once again raising its banner and welcoming all challengers. Let's take a look at these new offerings from Audi:
2014 Audi R8: The Audi of Audis is just slightly more than tweaked for the 2014 model year, with a new transmission coming with its aesthetic changes. Audi claims the new S-Tronic seven-speed transmission shaves 0.3-seconds off the 0-60 mph time of the top-of-the-line R8 V10 Plus, down to 3.3 seconds; but it adds nearly $10,000 to the R8's sticker. Then again, if you can afford it, you can afford it, no? The 2014 R8 hits dealerships this spring; no official word on pricing from Audi yet. The R8 is always cool, and the new headlights, grill, and side mirrors only serve to sharpen its looks to match its performance.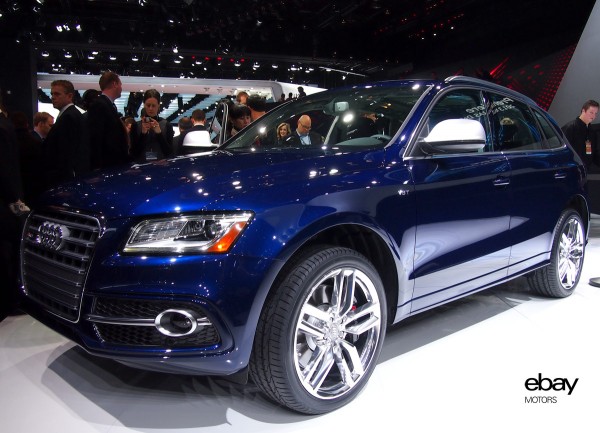 2013 RS 5 Cabriolet: The high-end version of Audi's A5 sports coupe has proved popular enough for it to offer a drop-top model. The RS 5 Cabriolet offers an open-air driving experience with 450 horsepower from a naturally-aspirated 4.2-liter V8, with fuel economy that avoids a gas-guzzler tax. Look for the 2013 Audi RS 5 Cabriolet to land around the same time as the new R8 this spring.
Audi SQ5: Already popular around the world in its diesel version, Audi has fitted a 354 horsepower V6 gasoline engine into the SQ5 for the U.S. market. In spite of its power and 0-62 mph time of 5.3 seconds, the SQ5's tiptronic eight-speed automatic transmission allows drivers to retain impressive fuel economy (though that's yet to be tested by the EPA). The new top-of-the-line SQ5 will arrive in the third quarter of 2013.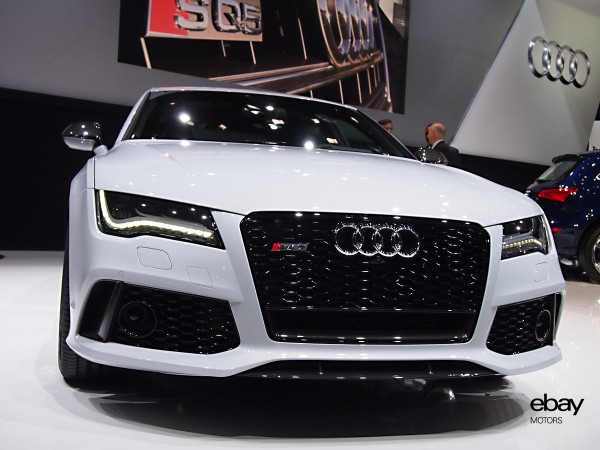 Audi RS 7 Sportback: One of the more interesting cars at the 2013 Detroit Auto Show is the continuing expansion of the RS line. Audi is calling the RS 7 Sportback a "five-door coupe"; with a 4.0-liter twin-turbocharged V8 that produces 560 horsepower and over 550 lb-ft of torque between 1,750 and 5,550 rpm, Audi can call this thing whatever it pleases—we just want to drive one. Thanks to Audi's Cylinder On Demand system, the RS 7 Sportback can return up to 24 mpg on the European cycle. Keep an eye out for the RS 7 Sportback when it lands during the third quarter of 2013—between its elegant design and impressive powertrain, this may be one of the hits of the year.