Photographs by Megan Green
The BMW M6 Gran Coupe is an ultra-high performance, four-door Coupe design with stunning aesthetics, race-bred technology, and slated for release early-summer 2013.
The four-seat (with room for five if needed) M6 Gran Coupe will feature the most powerful production engine given an M car from the factory; a 4.4-liter M TwinPower Turbo V8, pumping out an outrageous 560 horsepower. The high-torque 7-speed M-Double Clutch Transmission (M-DCT) borrowed from the M5 and M6 Coupe sends power uninterrupted to BMW's Active M Differential and keeps the insane torque (the maximum of 500 lb-ft is available from 1,500-5,750 rpm) flowing between the rear wheels, helping keep drivers on the road. This advanced drivetrain, combined with truly radical chassis and suspension revisions to the BMW 6 Series Gran Coupe on which the car is based, ensure that the M6 Gran Coupe's substantial output is transferred to the ground predictably and repeatedly.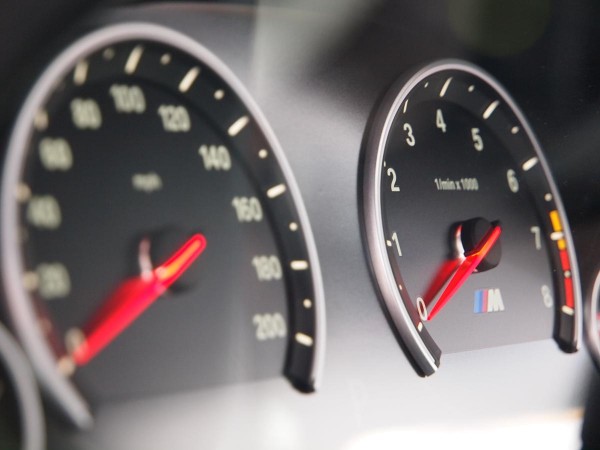 Each component in the suspension and chassis of the new M6 Gran Coupe has been developed based on the extensive race expertise of BMW M engineers. The aluminum-intensive integral rear axle subframe in the M6 Gran Coupe is rigidly bolted to the body to maximize body rigidity and handling precision. Reinforced chassis mountings at the front and rear axles ensure that dynamic forces are passed through to the body structure. Specially tuned axle kinematics and newly developed forged aluminum suspension components boasting high strength and low weight meet the requirements of everyday driving and the specialized demands of track use. As with every BMW M car, the engineers carried out the fine-tuning during extensive testing on the legendary Nürburgring Nordschleife circuit.
Look for this giggle-inducing monster to hit the road this summer when it joins its famous BMW M5 Sedan and M6 Coupe siblings.