2014 JAGUAR F-TYPE:
The F-TYPE is an all-new two-seat Jaguar soft-top convertible sports car
Front-engine, lightweight aluminum architecture and rear-wheel drive, the F-TYPE is engineered to be a true high-performance sports car
Three models will be available – F-TYPE, F-TYPE S and the F-TYPE V8 S, powered respectively by the new Jaguar supercharged 3.0-liter V6 engine in 340hp and 380hp outputs and a 495hp 5.0-liter supercharged V8
The convertible top folds in 12 seconds at speeds up to 30 mph
Constructed on the fourth generation of Jaguar lightweight aluminum architecture. Torsional and lateral stiffness have been prioritized to maximize handling agility
The F-TYPE introduces a new sports car design language for Jaguar, with bold, clean lines accented by the discreet use of technology, including a deployable rear spoiler and hidden door handles
Exciting performance, with 0-to-60 in 5.1 seconds for the F-TYPE, 4.8 for the S model and 4.2 for the V8 S3. The V8 S has a top track speed of 186 mph3
All engines drive through an eight-speed 'Quickshift' automatic transmission, with a center console-mounted SportShift gear selector and steering wheel-mounted paddles for full manual control
Available Configurable Dynamics program allows the driver to tailor a number of the dynamic features to personal taste and includes displays for lap timer and G-meter functions3
Driver-focused interior melds classic sports car feel with high-tech controls
Jaguar F-TYPE to arrive in U.S. market in summer 2013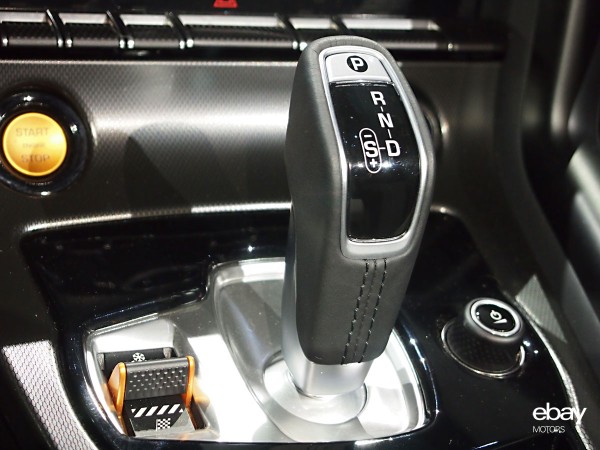 The F-TYPE is a continuation of a sporting bloodline that stretches back more than 75 years and encompasses some of the most beautiful, thrilling and desirable sports cars ever built. Joining the XK convertible and coupe models, the new F-TYPE provides Jaguar with a broader line of sports and GT models.
The 2014 Jaguar F-TYPE combines low vehicle weight (starting at 3,521 pounds), high power (340hp, 380hp and 495hp versions) and superb aerodynamics to achieve a pure sports car experience, yet with Jaguar elegance and luxury.
The F-TYPE asymmetric cabin layout reflects the sharp focus on the driver. The aim was to create an enveloping cockpit for the driver with all the controls placed naturally to hand and logically grouped, allowing maximum attention on the driving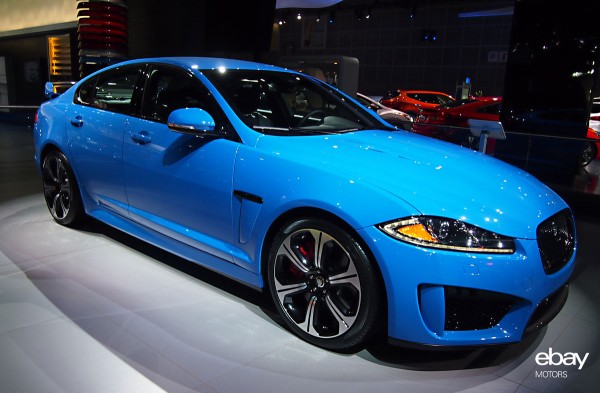 2014 JAGUAR XFR-S
The 2014 Jaguar XFR-S is the second model in the ultra-high performance R-S range from Jaguar, following the 2012 XKR-S
Just 100 will be offered for the U.S. for the 2014 model year
The XFR-S is powered by the same 5-liter supercharged V8 as the XKR-S, producing 550hp and 502 lb-ft of torque
The XFR-S will sprint from zero to 60 mph in 4.4 seconds1 (0-100 km/h in 4.6 seconds) and on to an electronically limited top track speed of 186 mph1 (300 km/h)
Fuel economy is equal to the XFR with 23 mpg highway. No gas guzzler tax applies
ZF® eight-speed transmission with Quickshift functionality enables optimal acceleration and efficiency
Comprehensive front and rear suspension upgrades maximize response with lateral stiffness increases of up to 30 percent
Electronic Active Differential and Dynamic Stability Control systems have been recalibrated to enhance handling characteristics
New, wider, 20-inch 'Varuna' forged alloy wheels and wider tires maximize grip
Exclusive interior materials include carbon leather and contrasting highlight micro-piping and stitching
The XFR-S goes on sale in early summer, 2013, starting at $99,0003
The 5-liter supercharged V8 engine provides electrifying performance from 550hp and 502 lb-ft of torque – up 40hp and 41 lb-ft, respectively, over the XFR. This all-new combination provides a visceral blend of vivid acceleration and driver involvement. The 2014 Jaguar XFR-S can accelerate from zero to 60 mph in 4.4 seconds1(0-100 km/h in 4.6 seconds) and reach an electronically-limited maximum track speed of 186 mph.