"Cadillac," the word, means something that is an outstanding example of its kind, especially in terms of luxury, quality, and size. And historically, Cadillac has always been closely associated with those three terms. Regardless of definitions, or dimensions, and regardless of Cadillac's standing then or now, we love Cadillacs for what they represent in America. It is a brand that has continued to represent excellence and luxury.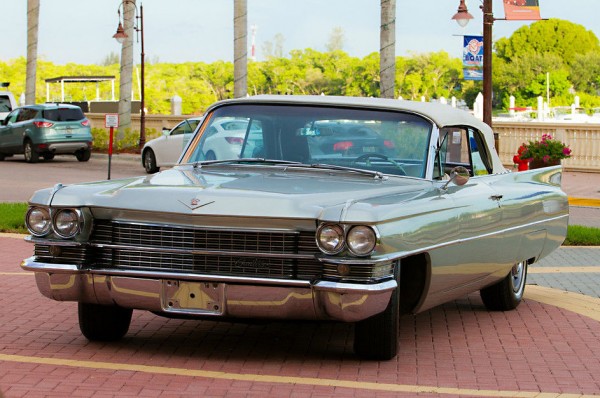 The 1990 classic gangster film Goodfellas knows all too well about the Cadillac reputation. A sixteen-year-old wise guy by the name of Henry Hill uttered one line enthusiastically about Cadillacs that is also shared by yours truly who also parked Cadillacs at the tender age of sixteen.
"Here I was this sixteen year old kid, I could barely see over the steering wheel, and I'm parking Cadillacs!" -Henry Hill and Neil J. Helfgot.
Post WWII Cadillac was a force to be reckoned with. Harley Earl, and for a time Bill Mitchell, were amongst the list of great designers that pored their designer souls into the brand. They pumped out more chrome, and pastel than any other automaker, and the car buying population responded. We view the 1959 Cadillac as a peak of excellence, but it also is one car that is becoming near impossible to procure given its pricing bracket. So what comes next if all the 59's are out of contention? Well, 1960 and beyond is a great place to start. Thus, we looked high and low to find a relatively original drop top "Caddy, to set the pulses racing.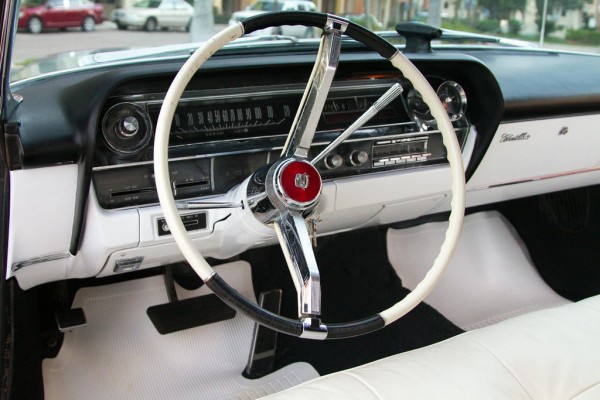 This 1963 Cadillac Convertible got our attention. It is well photographed, and appears to represent as relatively original, which is nearly irresistible in an old Cadillac. Elvis would've been proud to drive this Cadillac. It is one we wish we could call our own.
Bid now on this peak of excellence, a 1963 Cadillac DeVille Convertible. Auction ends Aug 17, 2014 12:15 (PDT)