It's taken some time to gain momentum, but diesel-powered cars are finally making their way back into American driveways after nearly three decades in the shadows. While Gen-Xers might have distant memories of loud, knocking engines and clouds of black smoke, more modern diesel engines have grown to be quiet, efficient and the standard in the European markets. In fact, they earn significantly better fuel economy than their comparable gasoline models without sacrificing the fun-factor, and some even earn nearly-hybrid like gas mileage. Even better, the price premium for choosing a diesel model tends to be less expensive than opting for a hybrid-electric one. With that in mind, here are our five favorite diesel options on today's market, which come in all shapes and sizes:
Chevrolet Cruze Diesel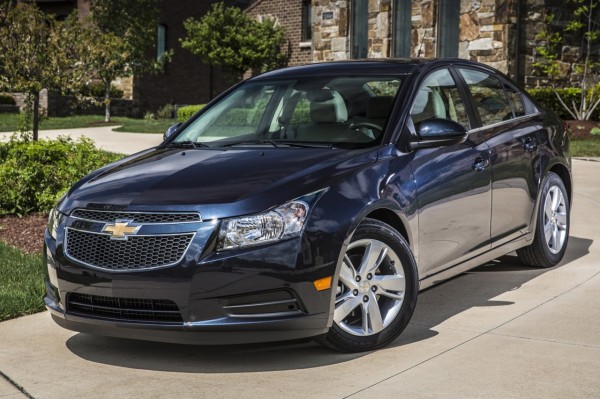 New to the Cruze lineup for next year is the 2.0-liter turbocharged diesel model. The Cruze is a stylish, compact sedan that we've really come to appreciate since its debut in 2011, and the diesel model makes it that much better. With its 151 horsepower and 264 lb-ft of torque, the Cruze Diesel feels zippier than the gasoline versions of the car, while earning 27-mpg in the city and an impressive 46-mpg on the highway.
The Cruze Diesel starts at $24,885, and includes leather/heated seat, 17-inch wheels and a sports-tuned suspension. It's available with an handful of premium safety options like blind-spot assistance, rear back-up camera and cross-traffic detection if you're willing to load it up, which will push this little compact to nearly $30,000.
VW Golf TDI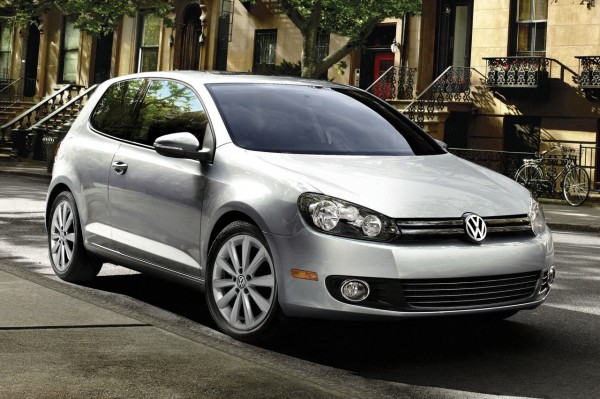 The Volkswagen Golf TDI has been around for a few years, and it's actually one of the best-selling diesel cars in the U.S. With a base price of $24,495, this small hatchback is offered in both three-and five-door versions, with the choice between manual and automatic transmissions. The engine produces 140 horsepower and 236 lb-ft of torque, and it's rated at 30-mpg in the city and 42-mpg on the highway.
While the entry-level model is very straightforward inside, it's also built from slightly higher-quality materials than many of its competitors, making this one of the most refined options in the economy diesel segment. The Golf TDI is also available with several up-market features like xenon headlights, navigation and heated/leather seats, giving a loaded car a near-luxury feel for around $30,000.
VW Jetta SportWagen TDI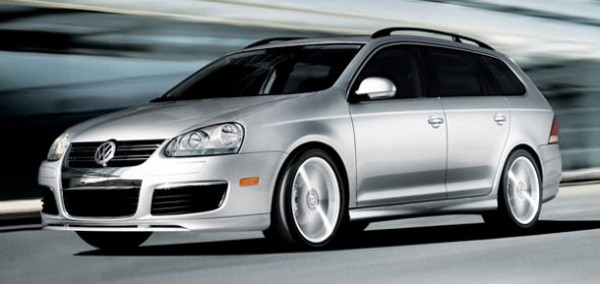 The Jetta SportWagen is one of those cars that just makes us love VW that much more. The TDI version of this traditional station wagon is a practical, fuel-efficient car that offers the same engine, transmission and fuel economy combinations as the Golf TDI. But, that means you have the purchase of buying a diesel-powered manual station wagon, and that's a car enthusiast's family-hauling dream car.
The Jetta SportWagen TDI starts at $25,795 and comes standard with features like a touch-screen radio and leatherette seats, and there are options for things like navigation, a large panoramic sunroof, and VW's quick-shifting dual-clutch automatic transmission.
BMW X5 Diesel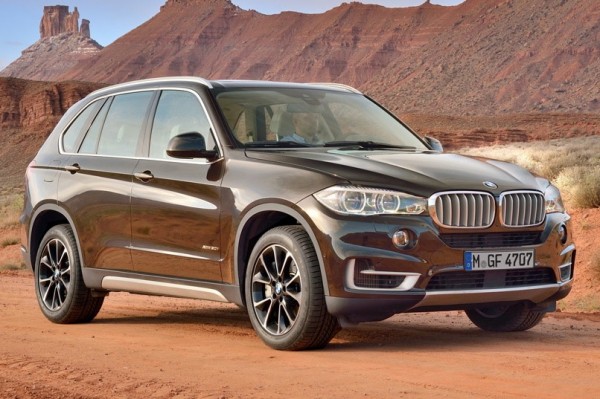 Don't go thinking that the diesel market is reserved for the sub-$30,000 crowd, though. If you're looking for a luxury SUV with oil-burning efficiency, we suggest that you take a look at the BMW X5. Powered by BMW's 3.0-liter twin-turbo inline-six, the X5 is a comfortable, handsome and torque alternative to many of the other mid-size luxury crossovers on today's market.
Its standard all-wheel drive and automatic transmission help it return 19-mpg city/26-mpg highway respectively. The engine produces 265 horsepower and a massive 425 lb-ft of torque, which offers the same neck-pinned-to-the-headrest experience that you get from some of the fastest sports cars. The X5 diesel is priced from $56,700 and comes standard with the things you'd expect from a BMW, but it can be loaded for around $80,000.
Audi A7 TDI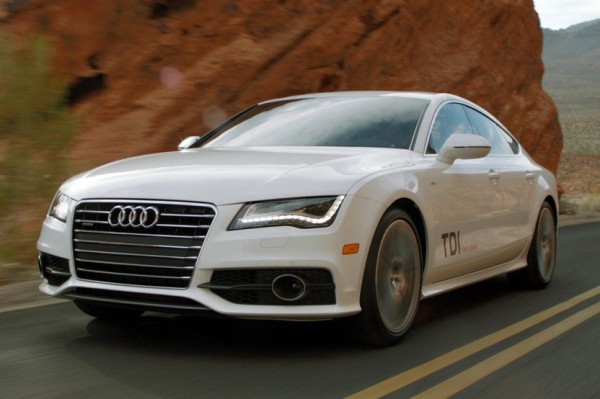 To prove that diesel can be sexy, too, Audi decided to add its 3.0-liter TDI V6 to the already lithe, sumptuous A7 for the 2014 model year. The A7 TDI joins Audi's fleet of diesel cars, including the A3, A6, A8, Q5 and Q7, but in our opinion, this is without question the most attractive vehicle on the list. Capable of 24-mpg in the city and 38-mpg on the highway, the A7 TDI has a base price of $66,900.
The A7 is a four-door, four-seat sedan or hatchback (depending on how you define those terms), and it's built on the same platform as the A6. Now available as a diesel model, it offers a very stylish mix of luxury, sportiness, technology and efficiency that most other large luxury cars haven't quite mastered yet. The A7 also comes standard with Audi's Quattro all-wheel drive system, making it a solid option for folks who live in the snow belt, or just want a little bit of extra traction on dry asphalt.