[Updated July 11, 2014]
In the game of muscle car wars, Dodge is back on top with 707 horsepower and 650 lb-ft torque from its 2015 Challenger and supercharged 6.2-liter HEMI® Hellcat engine. Redesigned and completely re-engineered, the 2015 Challenger promises to flatten the competition and take no prisoners. It will be competing against cars like the 580 horsepower Chevrolet Camaro ZL1, 640 horsepower SRT Viper, 650 horsepower Corvette Z06, and 662 horsepower Ford Shelby GT500. Take a peek at the Challenger Hellcat before it arrives fall of 2014.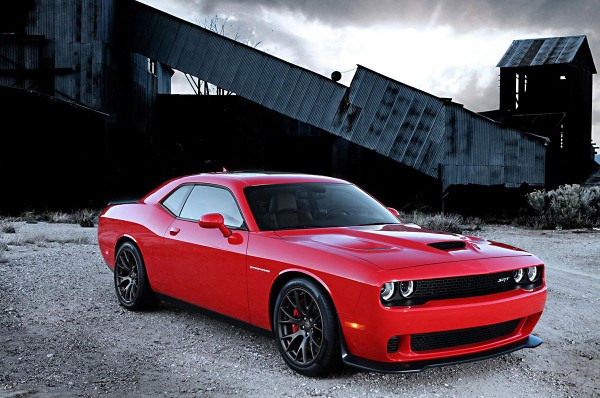 Now the 2015 Dodge Challenger SRT Hellcat is the fastest muscle car ever with a National Hot Rod Association-certified ¼-mile elapsed time of 11.2 seconds at 125 miles per hour (mph) with stock Pirelli P275/40ZR20 P Zero tires. With drag radials, the run dropped to just 10.8 seconds at 126 mph! Those times, which are NHRA-certified, make the 2015 Dodge Challenger Hellcat the fastest muscle car ever. In MotorTrend testing, the 662-hp 2013 Ford Shelby GT500 ran the quarter-mile in 11.6 seconds at 125.7 mph, while the 580-hp 2012 Chevrolet Camaro ZL1 posted 12.1 seconds at 117.4 mph.
Fast forward to 1:40 to pick up the action where Richard Rawlings and Dennis Collins from Fast 'N Loud step in to make things more interesting.
Official word from Dodge follows after the jump.