Strange and stranger. Found on eBay is this twin-engined, 4-door VW Beetle classic. By twin-engine we mean one engine at each end of this unique VW bug. The story is that the original owner created the dual-purpose Beetle to tow low-mileage cars during the sixties. The car was titled and registered for road use in Minnesota and driven for many summers. 1981 was the last year this 4-door Beetle was registered, after which it was carefully stored.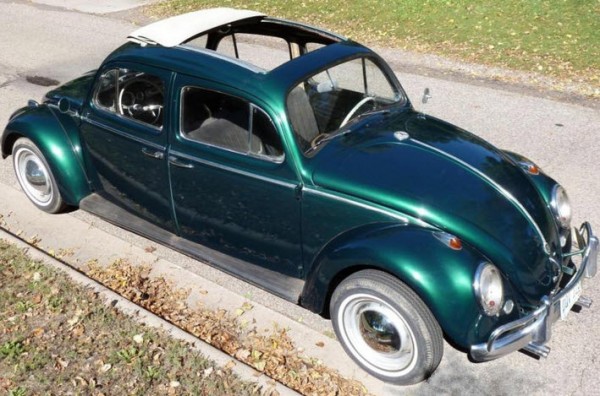 At the beginning of the new millennium, the owner pulled the Beetle out of storage and began an extensive restoration. A new exhaust system was installed, the engine got a complete overhaul along with rebuilding the carburetor and brake system. Unfortunately, the owner passed away before his restoration plans were finished and the it would over a decade before someone carefully brought this unique Beetle back to life again.
Inside the car are two driver's seats, two steering wheels, and two gear shifters. According to the seller, the joining of the two halves was done with serious build-quality by professionals and is invisible from outside the car. The floor pan is neatly welded in the center, using two front halves, with the seats bolted into the factory positions in the floors. The rear floor was adapted to accommodate the drivetrain with a tunnel welded-in to clear the transmission. There are additional supports for the "rear" body work from a strong and simple sub-frame made of square-section steel tubes.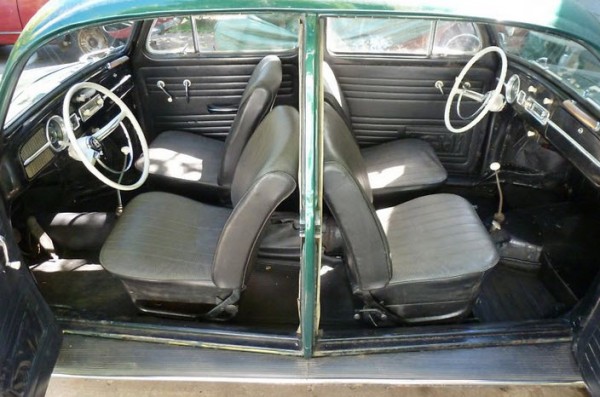 Photos, links to videos, and more background details found on eBay: Custom 1965 VW Beetle 4-Door