Tesla's super quick, super quiet two-seat Roadster is the car that proved just how cool EVs can be. And now, thanks to Tesla's certified pre-owned (CPO) program, the all-electric soft-top sports car is available on eBay at unprecedented low prices.
This 2010 Roadster has only 11,000 miles on it, and  is up for bid on eBay. Quite a bargain when considering that this Roadster has the optional Sport package, performance tuned powertrain with 288 hp and 295 lb-ft torque, and its original MSRP was $144,145.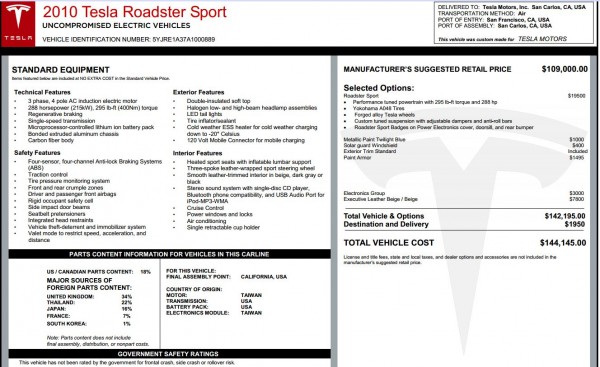 Here's a reminder of what you get with a Roadster: an all-electric two-seat, soft-top sports car built on a chassis adapted from the carbon fiber Lotus Elise. It delivers supercar performance with zero tailpipe emissions. The Roadster's audacious acceleration—zero to 60 in less than four seconds—comes from a 185-kilowatt (288-horsepower) electric motor powered by a 53-kilowatt-hour battery pack, providing more than 200 miles of range. Top speed is electronically governed at 125 miles per hour. The Roadster meets all federally mandated safety standards.
Every certified pre-owned Roadster has been put through a seven-hour, 214-point inspection by a dedicated technician to ensure that its condition is like new. C.P.O. Roadsters come with a 37-month, 37,000-mile extended warranty.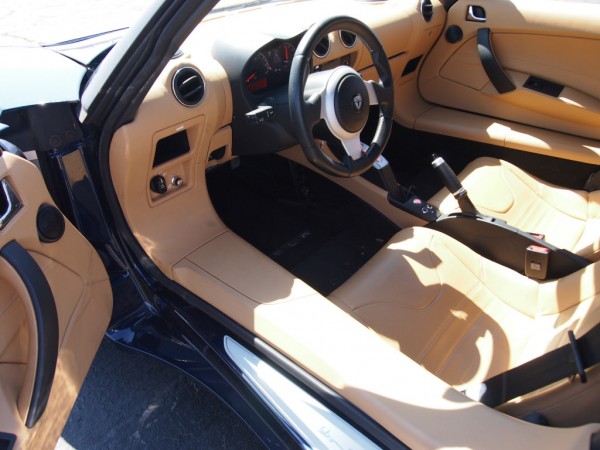 Some consumers express concerns about the longevity of an electric car's battery, especially a pack in a used EV. Those worries are unfounded. The battery pack in an electric car, under normal use, is designed to last the lifetime of the vehicle. Again, most of the Roadsters on eBay have less than 10,000 miles on the odometer. The Tesla Roadster has been collective driven more than 15 million electric miles, exceeding all expectations for battery life.
Right now, there are about 4 certified pre-owned Roadsters available on eBay, including a British Racing Green 2008 Roadster 1.5 Sport model, barely used at 13,000 miles. But shoppers looking for a real bargain on a landmark collectible EV — only 2,500 were made — should visit the Tesla CPO store regularly. There's never been a better time to go electric with so much panache and performance.