In the U.S.A. from 2006 through 2012 Toyota was without an affordable sports car. As a fan of Toyota performance cars, these were dark days. In years past, Toyota has had success with sports cars namely Supra, Celica, AE86 Corollas, MR2, 2000GT, and Sports 800. There is currently a wind of change in the air and hopefully Toyota has realized with the success of the Scion FR-S sales, that they can again draw sports car buyers to their showrooms.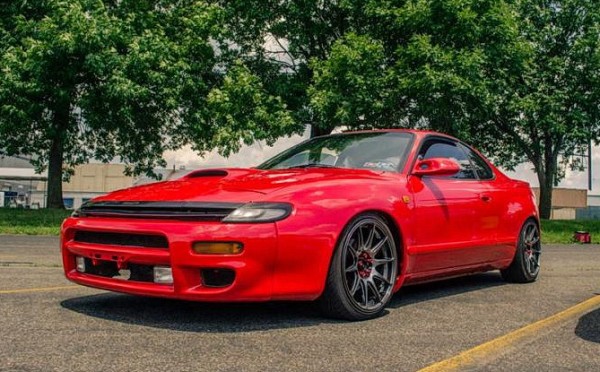 (credit: Shocker Photography)
In 1990, Toyota was definitely a player in the sports car arena, with at least three sports cars in their lineup. And, at that time Toyota was competing in the World Rally Championship with the 1990 Toyota Celica All-Trac Turbo or GT4 Celica. They understood that, "competition improves the breed." When Toyota got involved in the World Rally Competition, the homologation Celicas with all-wheel drive and forced induction became sought after in the 1980's to the present. They were similar to being the Subaru Impreza STI's of their day – with turbocharged four-cylinder engines and all-wheel drive power to spare. Many years after their heyday, they still are highly sought after cars due to their rallying pedigree.
The eBay listing for this 1990 Celica All-Trac Turbo shows attention to detail, and just by looking at the pictures and description you can tell someone was passionate about this vehicle and put in some serious wrench time.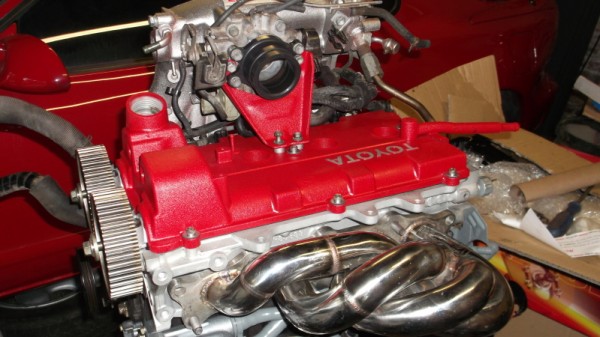 The body modifications on the front end utilized original equipment manufactured parts for the Celica which was modified with wider Japanese domestic market GT-Four RC fenders, and a Carlos Sains front bumper. These parts were offered in other markets around the world for the Toyota Celica GT-Four RC, which is essentially a Japanese and European market version of the North American Toyota Celica All-Trac Turbo.
Japanese car enthusiasts figured out a long time ago that Japan builds some of the most powerful cars especially for their home market. This is why swapping American market parts for Japanese domestic market parts are somewhat common. The practice of using JDM parts can accomplish a different look to a vehicle, produce more power output of the engine, or create better overall vehicle performance.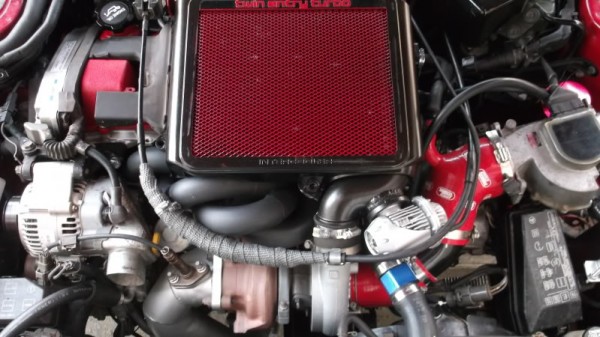 Some cars are all "show" and no "go." Others are all about performance. This car seems to have covered both bases quite well, with a nice assortment of JDM parts to make it a slick street machine. Few 23-year-old cars are perfect, but if the pictures and information regarding this 1990 Toyota Celica All-Trac Turbo doesn't raise your curiosity a little bit, you might want to check your pulse.
A Celica All-Trac Turbo was one of the most expensive and most powerful Celicas you could buy from 1990-1993. Data from the Collector Car Price Tracker show 7 Celicas were sold the past 12 months with an average price of $2,951
Watch or bid now before the auction closes on Aug 09, 201316:46:12 PDT: 1990 Toyota Celica Widebody All-Trac/GT-Four ST185