After taking a look through the collector car section of eBay motors, with an eye out for eccentricity, we came across the humble but loveable VW Bus. It was recently announced that, in December of 2013, the last rear engine bus will be produced south of the U.S. Border, ending a 78 year production run that begun in 1935.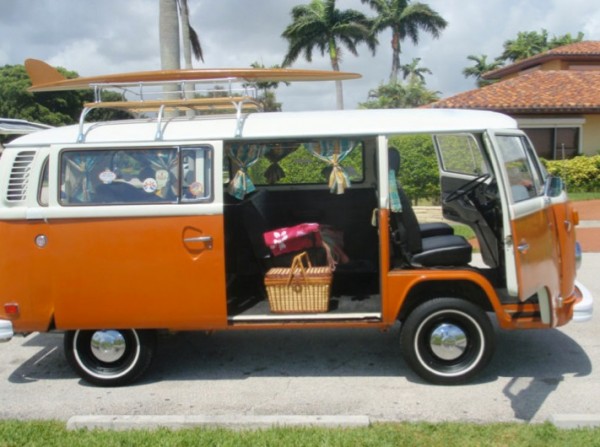 To commemorate the end of the Bus era, we look at a well cared for model and highlight five reasons it survived.
'Space' and no not the deepest realms of the universe, but rather cubic footage. However, we are sure many have pondered thoughts like "Space, yeah man," in a purplish haze of smoke associated within the confines of the interior space of this vehicle.
'Character' is somewhat difficult to define for a vehicle, but it breaks down like this – it's charming, it's unique, and it has heart, endearing itself to numerous generations of people the world over of virtually every age group.
'Adaptability' because for some it's a home, a people carrier, a surf wagon, a bed on wheels, a hot rod, and a Jeep. Few vehicles could do all of that.
'Speed' or in this case, a lack of speed. Sometimes the best drives in life are not the fastest ones, but the ones that take the road slower, that are relaxing, and that allow you to meld with your vehicle. While speed wins the races, Buses put smiles on faces.
'Timelessness' in design that stands the test of time unlike almost every other vehicle. The original VW and the Bus just have that grin factor that is hard to explain. It might not be everyone's cup of tea, for some it was a ray of sunshine on grey skies.
Today we chose a 1974 Bay Window VW Bus to honor. The Bay Window was built from 1968-1979 for the U.S. market. This specific Bus seems to be a very period correct surf wagon, something the VW Bus is well known for. With the prices of earlier 1950-1967 Split Window Buses on the rise, the more modern mechanicals that the Bay Windows offer, could make this an appreciating classic. Plus, we couldn't take our eyes off this bus with such eye popping yet lovely period correct color.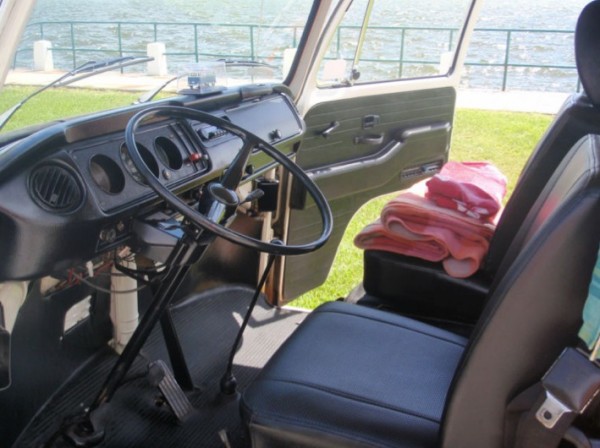 For what it is, was, and will always be, the VW Bus is a blast from past, which has made it into the present, and hopefully will be cherished into the future.
Follow the link to view this beautiful looking VW bus before the auction closes Sep 11, 201311:17:03 (PDT): 1974 VW Bus/Vanagon Transporter