Classic muscle cars are a staple on eBay Motors and there are hundreds listed and sold every day. What makes this 1970 Plymouth Barracuda special is that the seller claims this particular model was the first ever third generation Hemi-Cuda built in August 1969.
Whereas the first and second generation 'Cudas were based off of the A-body Plymouth Valiant, the third generation removed all commonality with the Valiant. Underneath the shaker hood of the first E-body Barracuda is a extremely low-mileage, 425hp dual-quad 426 Hemi engine and four-speed transmission sending power to a Dana 60 rear-axle with 3.54:1 gears.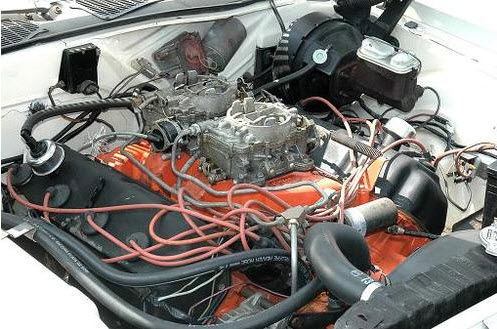 The Hemi-powered E-body cars (Barracudas and Challengers) for the '70 and '71 model years were the culmination of what a true muscle car is all about.
Asking price for the first-ever E-Body Barracuda is $2.75M
Click the link to view the eBay listing: 1970 Plymouth Barracuda