What do you think of when someone says 1968 Mustang? Could it be "Bullitt"?
In 1968 the movie "Bullitt" was released, featuring Steve McQueen who played Lt. Frank Bullitt. If you don't know about the film, I'll cut to the chase. The film contains one of the most well known car chases of all time, featuring two cars, both of which became cinema legends. A black 1968 Dodge Charger loses about eight hubcaps while being chased by Steve McQueen in a Highland Green 1968 Ford Mustang GT Fastback.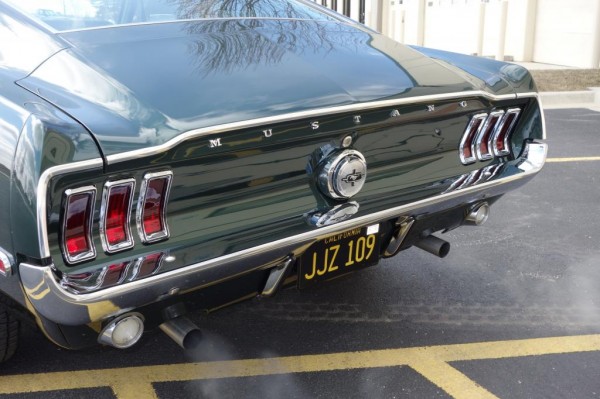 The Highland Green 1968 Mustang Fastbacks used in the film developed a following as only two were built for the film's production. Supposedly one was destroyed and the other was sold into the general public. For a long time that remaining 1968 Mustang's whereabouts were unknown. Steve McQueen eventually tried to purchase that car, but "The King of Cool," himself was turned down.
As a result of the elusiveness of the original "Bullitt" car, many original 1968 Mustang Fastbacks have been taken from their original specifications and transformed into a car recreating the original "Bullitt" Mustang.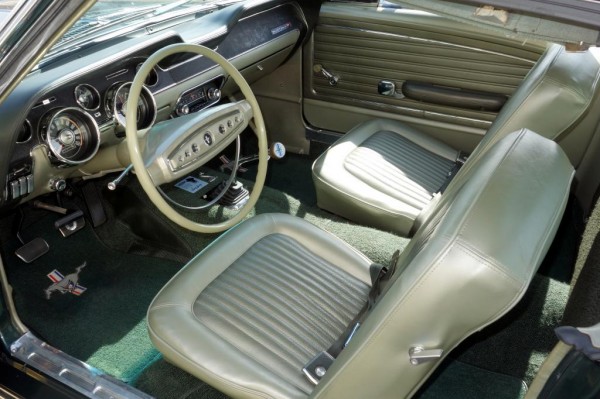 This immaculate looking 1968 Ford Mustang Fastback is a recreation of the car used in the film, "Bullitt". It has the following noteworthy features and information.
428 SCJ, Super Cobra Jet engine
4-speed, manual top loader transmission
Consistent show winner most recently WON "Best of Show" at the Bullitt Convention in Coldwater, Michigan
100% original, laser straight, factory body panels FINISHED TO PERFECTION in its factory original color of Highland Green!!
100% original and immaculate interior!
California built
UNHEARD OF LOW MILES
Note that this Mustang was originally equipped with a Ford 289 V8, which means that the car has been modified.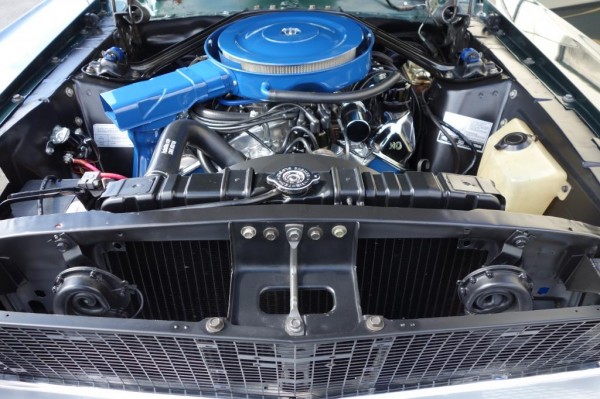 Overall, this car is a wonderful example of a factory built Highland Green 1968 Ford Mustang, and for any "Bullitt" fan out there looking for a recreation of their dream car – this could be it. The one that's ready to chase some bad guys in a black Dodge Charger.
Click to read the full description and view the extensive photo gallery: 1968 Ford Mustang Bullitt 428 SCJ