Name a full size bad ass late 1960's muscle car? Dodge Charger is thy name. MOPAR fans rejoice the time has come to look at a second generation Dodge Charger built from 1968-70. The second generation of Dodge Chargers, by far and away, is a popular group of cars to collect. Restorations of these machines can often end up in the dream machine of many. We would be remiss in not mentioning the cars' onscreen presence in the "Dukes of Hazzard," both the television show and the film, and in the "Fast and Furious" series of films, and also in the film "Bullitt." Obviously numerous 1968-70 Dodge Chargers have been destroyed for great onscreen car chases, which only make the remaining examples more desirable.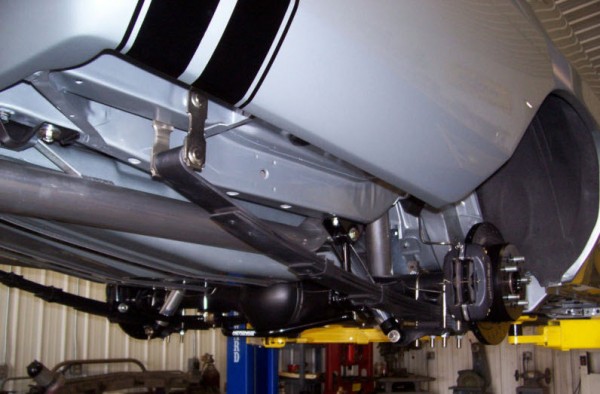 "That thing got a HEMI?" Some of the cars do indeed have that desirable engine. 440's and 383's were also fitted from the factory among other engines. The second generation Dodge Charger exemplifies everything that is the American spirit. It is a big hairy all American winning machine, and on the streets and racetracks of the U.S.A. this vehicle was a force to be reckoned with. It is a car that makes bad guys out of the best of us, because even the tamest individual would want to flex their right foot on the accelerator pedal on this beast of automotive excellence.
The current owner of this 1968 Dodge Charger said this about their car:
"Up for sale is a 1968 custom-built hemi charger. Complete rotisserie restoration that included the following: Custom straight silver paint with black bumble bee stripes, custom built 550hp aluminum head HEMI, TCI 727 custom built transmission, 8-3/4 sure-grip rear end with 3.55:1 gear, Billet Specialties serpentine belt drive with all custom accessories, custom built aluminum radiator and fan shroud, Wilwood power brakes with drilled and slotted rotors front and rear, Hotchkis front and rear sway bars, QA1 rear shocks with custom coil-over front, quick ratio power steering gear box with flaming river stainless steel tilt column, TTI custom polished ceramic coated headers with 3-inch mandrel bent exhaust and stainless steel tips, custom billet dash pod with custom gauges, custom two-tone high back seats with matching rear, custom made billet magnum wheels, 18×10 rear, 18×8 front with Nitto drag radials. All chrome and stainless steel trim is polished and plated to the highest standards. All lights and bezels are flawless with proper functioning hideaway headlights and grille assembly. This is an original California car with 90 percent original body panels, trim and bumpers. Laser straight paint, inside, outside, and upside down. No expenses spared in this beautiful restored resto-mod. The best of everything in quality and workmanship."
The Collector Car Price Tracker values a good 1968 Dodge Charger at $21,000 and an excellent example at $35,375. Even though over 200 second generation Chargers have been sold on eBay, none were done up as full resto-mods.
Hagerty's Price Guide is a bit more optimistic, placing values of 1968 Dodge Chargers at an average of $21,366 with a high #1 value of $46,500.
View the listing's full description and photo gallery: 1968 Dodge Charger resto-mod