The builders of this '67 Camaro RS/SS pro-touring ragtop, now listed on eBay, did everything right. They chose the best late-model Chevrolet components for optimum performance and skillfully packaged them under the hood with some subtle but appropriate modifications.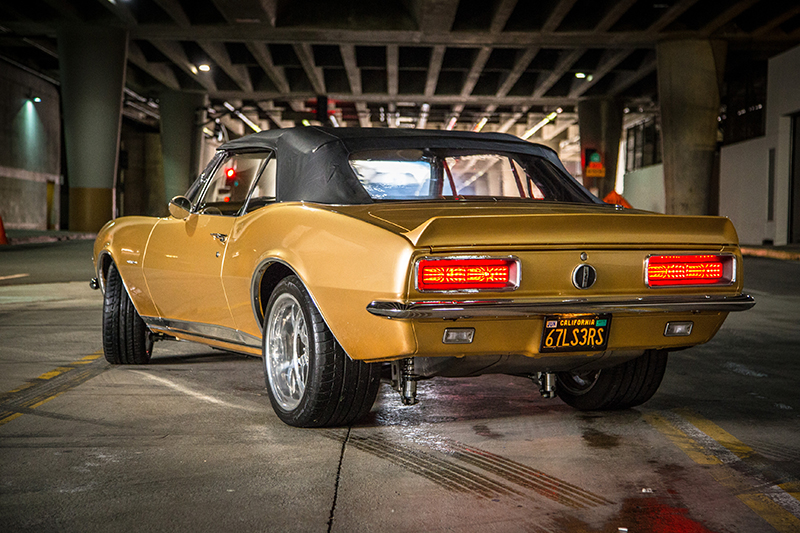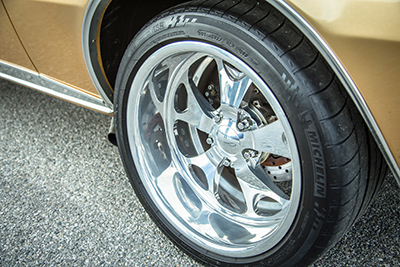 If you look carefully, you'll notice that the wheel wells are slightly tubbed to accommodate staggered Budnik Driver Series Four-Thirty wheels with Michelin Z-rated 245/35 tires up front and Michelin 315/30 treads in back. Thirteen-inch cross-drilled rotors with Wilwood calipers all the way around provide plenty of fade-free stopping power. Coil-over springs and shocks are independently adjustable for track use.
The SS package on the original '67 Camaro included an available 396 cubic-inch engine delivering 325 horsepower (a later version made 375 ponies). While that was a lot of power for its time, it wouldn't hold up today. Builders swapped out the stock block for a GM LS 376: a monster 6.2-liter LS3 with an aggressive ASA camshaft. The cast aluminum fourth-generation small block V-8 comes with a six-bolt main and ported-as-cast aluminum heads and Nodular iron crankshaft. Valve lift is 0.525 on both intake and exhaust strokes. The engine redlines at 6,600 rpm. A stainless-steel fuel cell protects the driver in the event of a crash.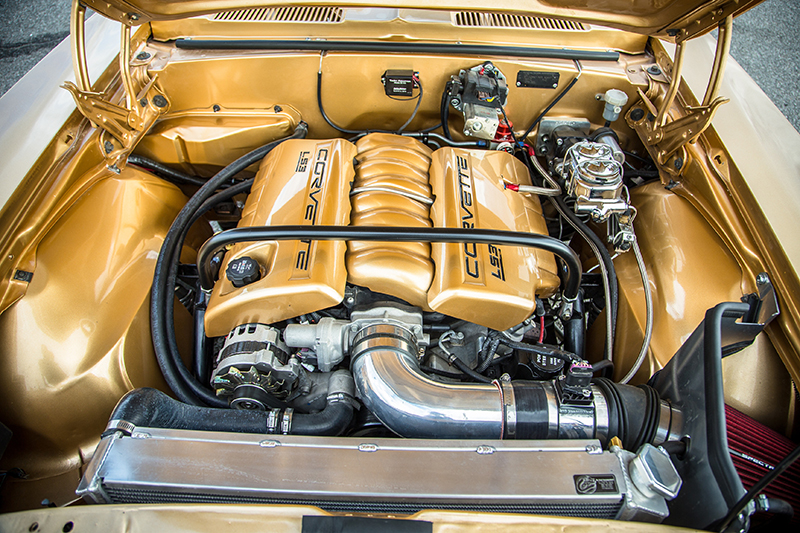 General Motors' Gen IV engine family used in both late model Corvettes and Camaros is the spiritual descendent of the original small block, sharing a mission of maximum power in a lightweight package. Torsional rigidity comes from the six-bolt main and a structural oil pan. High-flow cylinder heads support greater airflow at higher engine speeds for a wider horsepower band. A dry sump-style oiling system prevents lubrication problems at high rpm and during cornering. Electronic throttle control eliminates the need for a mechanical linkage and enhances throttle response. A 58X ignition system provides better crankshaft position sensing so the engine can adjust ignition timing more accurately.
The restomod's hood is Chevrolet but not Camaro. Derived from the current Corvette Stingray, it has functional air scoops. A custom high-flow cold air system and Be Cool radiator with two electric fans keep the engine cool when it's being pushed to its limits.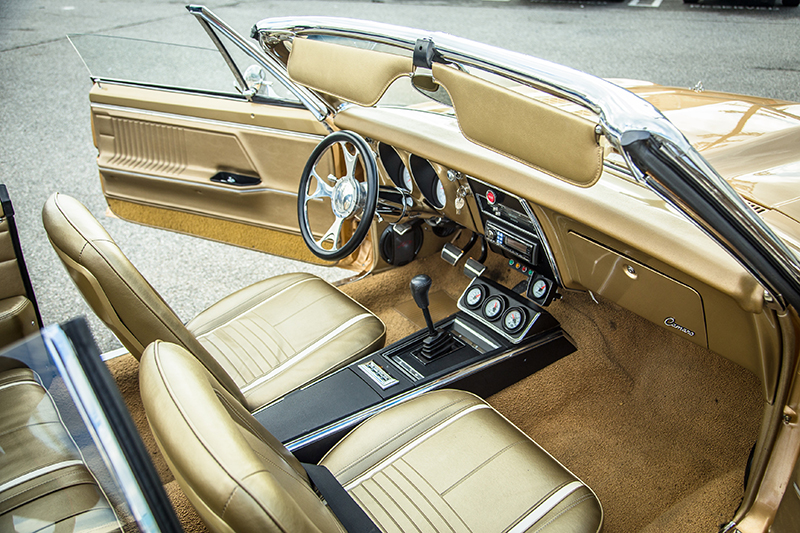 A six-speed manual Tremec T56 transmission with a Corvette Z06 clutch and Viper internals replaces the car's original Muncie four-speed gearbox. The T56 is based on Tremec's OE gearboxes but produced specifically for high-performance aftermarket applications. Triple synchros on gears 1-4, double synchros on 5-6, and a reverse synchro ensure that the driver will never end up between gears. The transmission is engineered to handle up to 700 pound-feet of torque, making it perfect for racing applications. A Corvette Z06 clutch with Viper internals can handle hours of hard shifting on a hot track.
The trick with any high-performance build is to transfer power made under the hood to the wheels. While a lot of builders list engine dyno data, fewer include chassis dyno runs which give a more accurate picture of the vehicle's capabilities. The builders of this '67 Camaro included the latter, documenting 511 rear-wheel horsepower.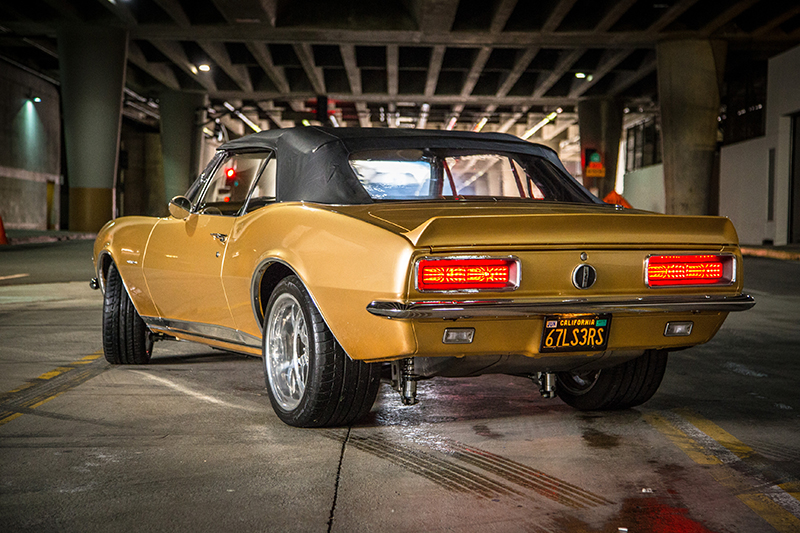 Details throughout the car separate this Camaro from the also-rans. The engine plenum is painted to match the car's exterior. Builders kept the Camaro's front and rear chrome bumpers and tucked LED sequential headlamps behind a grille inspired by the original egg-crate design. On the inside, everything from the gauges to the Camaro's premium Alpine sound system and keyless ignition is integrated in such a way as to maintain the spirit of the original muscle car.
The '67 Camaro resto-mod is so beautiful that it would look right at home in a museum. But making this ragtop a trailer queen would be a sin because it is first and foremost a track car. This Camaro proves that it's possible to nail the aesthetics of a top-grade classic muscle car and eat a little pavement too.