The first Ford Econoline, introduced for the 1961 model year, was based on the Ford Falcon — a vehicle that also underpinned the Ford Mustang. The Econoline was built to compete with the Chevrolet Corvair Van, the Volkswagen Type 2, the Jeep Forward Control, and later the Dodge A100. Originally offered as a cargo van or as an eight-passenger van with three rows of seats, the Ford Econoline was also offered as a pickup truck, as seen here.
The first E-Series sported a flat nose with an inline six-cylinder engine between and behind the front seats. Early models had a 144 CID 6-cylinder engine with a three-speed manual transmission. Later models had a 170 CID or 240 CID engine with a three-speed manual or automatic transmission.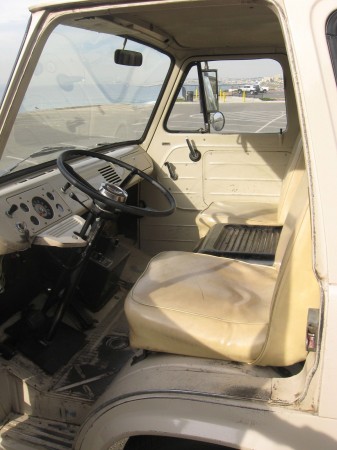 What makes this 1964 Ford Econoline special is its simplicity. It seems so utilitarian, so spartan, yet at the same time has potential as an eye-catching vehicle.
We couldn't help but wonder, "How often does the average person see one of these early Econolines, if ever, in 2014?" That uncommonness combined with this particular vehicle's originality, is what made us consider the potential for this truck to be a restoration candidate or even a hot rod of sorts, which made us like it even more. At the time of writing this article, there were five total Econolines of this 1961-1967 generation for sale on eBay Motors. As you can imagine of those five, some were modified into hot rods and some were rusted away almost beyond recognition.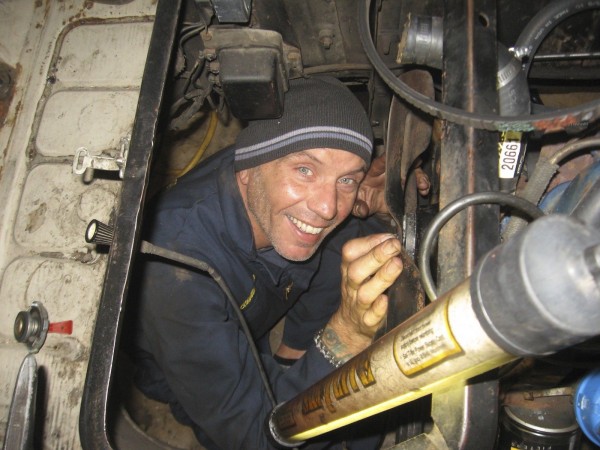 But the originality and honest appearance of this particular Econoline is what made us appreciate it. Do not just take our word for it. Take a look yourself and if you really like it, bid on it. It might not be the most collectible vehicle in the world, but it is different, and somewhat unique, and that is something we strive to find. Either the diamonds in the rough or the rough diamonds that might be cool to those who remember way back when – when vehicles like this were just being put to work.
Click the link to view the auction listing (closes Jan 28, 2014 07:58 PST): 1964 Ford Econoline Pickup