The 1959-1960 Oldsmobile 98 and Super 88 was more of Oldsmobile's biggest and brawniest, defining GM's time of the "Linear Look" years. A stronger, new semi-unitized body/frame structure (aft of the cowl) help create an aesthetically pleasing design despite the obvious dimensional increases and much greater glass areas. Simpler "Balanced Design" styling with new lower-body sheetmetal identified the 1960s, which continued the economy trend (begun in '58) with still lower numerical axle ratios.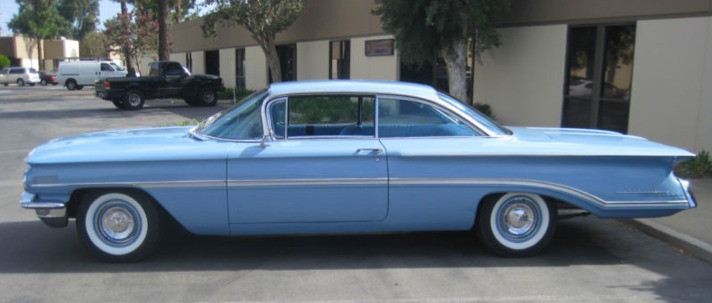 This Olds 98 "Holiday Coupe" was built in both Lansing, Michigan and Linden, New Jersey back in the heyday of this now defunct automaker and ordered with every available option — power windows, power seats, A/C, leather trimmed interior, and AM radio that has controls for left/right balance and even bass volume.
Standard equipment included Safety V steering wheel, turn signals, air scoop brakes, electric windshield wipers, safety-spectrum speedometer, carpets with rubber inserts, padded dash, courtesy lamps, wheel trim rings, Star-lite headliner, two-speed windshield wipers, chrome roof side moldings, Jetaway Hydramatic transmission, power steering, power brakes, windshield washers, electric clock, and deep twist carpeting.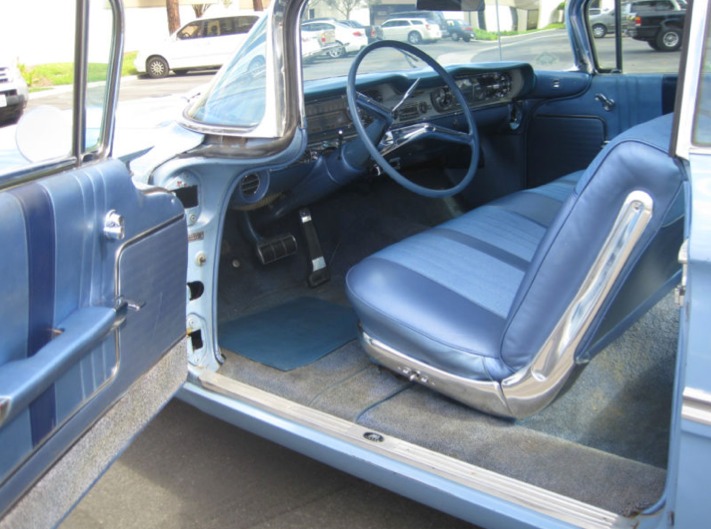 Recently tuned and tested, this Camelot era Olds 98 has the largest available engine offered for this year — a 394 cubic inch Rocket V8 with a factory rating of 351 horsepower and 401 lb-ft of torque. Not to be confused with the Roto Hydromatic, this car has the smooth shifting and trouble-free Jetaway Hydramatic transmission. All the mechanicals have been refreshed with new fluids and tested with light mileage to local "cruise-ins"and classic car shows to win awards.
Picture yourself driving this big and spacious 1960 Oldsmobile 98 Holiday Coupe