Packard made some of the most elegant and enduring American cars of the golden age. Their history began at the turn of the 20th century and continued until 1958, the year of our subject listing.
Great cars and beautiful designs weren't enough to help overcome a series of bad business decisions, and entire books have been written about the Packard Motor Car Company.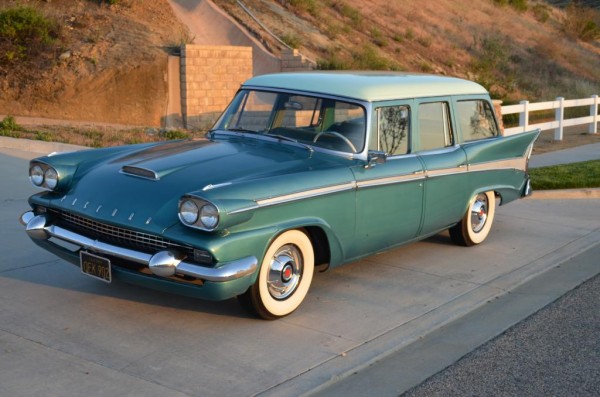 Suffice to say that by 1958, the company was on its last legs… or quickly falling off of them. These last models were essentially mildly face lifted Studebakers with some additional luxury trim. Sales were slow, likely because consumers were scared to buy a soon to be orphaned brand or the vehicles themselves weren't quite up to Packard standards. Funny how history repeats itself with the recent demise of Oldsmobile, Pontiac, Saturn, Mercury, and others.
This is a rare vehicle and claims to run and drive well but has not been restored. The seller presents some nicely detailed photographs and is selling the car with no reserve.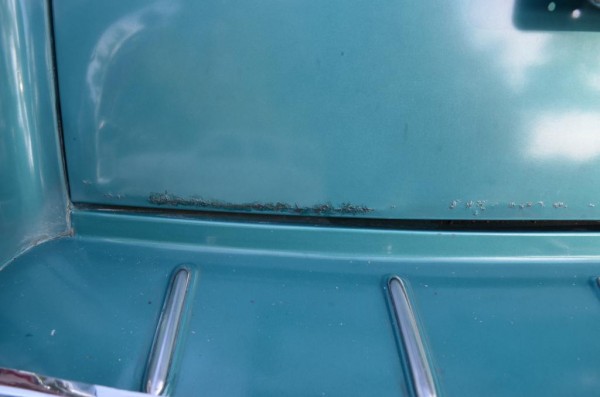 By checking out the CollectorCarPriceTracker, we found a similar 1958 Packard Wagon in similar driver condition sold on eBay Motors just about a year ago for $13,500.
Similarly, the Hagerty Price Guide puts the average value of a 1958 Packard Station Wagon at $13,940 with values ranging $5,500 to nearly $40,000 for the best in the world.
Regardless of price, this is an interesting car and real piece of history. Sometimes, however, we wish history had seen to a more noble ending for such a fine automotive name.
View the eBay Motors auction listing and a beautiful gallery of photos: 1958 Packard Station Wagon