When John F. Kennedy was elected President of the United States a legacy was born. At forty-three, he was the second youngest President ever to hold office, and, listening to any of his marvelous press conferences, one could only regard him as perhaps the most intelligent, articulate, funny President our country ever had. He and his family formed a dynasty that was almost immediately equated with the Camelot legends of King Arthur.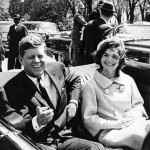 His wife, Jacqueline Kennedy, was a fittingly beautiful, multilingual, intelligent person who moved with total ease in international circles. It was because of President Kennedy's love of King Arthur and the Knights of the Round Table that Jackie come up with the term "Camelot". This was one of John Kennedy's favorite stories since his childhood, as he loved stories that were full of heroes. Heroes were fascinating to John Kennedy, because he had been born with an idealistic mindset.
Part of the aura related to Camelot is this impeccably restored 1957 Jaguar Mark 1 that was kept at the Auchincloss Merrywood Estate in Virginia and driven whenever the family stayed at the estate. The Jaguar was owned by Jackie's stepfather, Hugh Auchincloss, and was always available to the Kennedy family during their stay at the estate.
This all-numbers matching Mark 1 is in near mint condition after an extensive and detailed frame-off restoration. Body, engine, and transmission are all original factory parts and match the original VIN.
The car was chosen in 2009 from hundreds of exclusive collector cars for display at the prestigious Hemmings Motor New England Concourse D'Elegance as one of the most historically significant automobiles.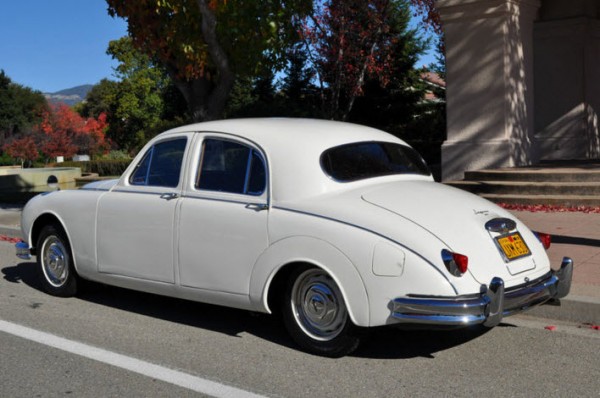 Due to the rare nature and historical value of this car, this auction is open to pre-approved bidders only. 100 percent of the proceeds from the auction goes to benefit Sister Ann's CRUDEM Projects at Hôpital Sacré Coeur in Milot, Haiti without any fees subtracted.
NOTE: The 1957 Jaguar Mark 1 up for auction was owned by Hugh T. Auchincloss — Jackie Kennedy's step-father. This Jaguar Mark 1 was used at Merrywood, the Auchincloss estate in Virginia where Jackie Kennedy lived and where JFK spent time and wrote the Pulitzer prize winning book, "Profiles in Courage".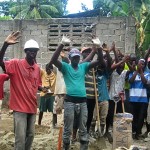 About Sister Ann's Projects
Hôpital Sacré Coeur's Sister Ann Crawley tends to many of the complex issues, one life at a time and one family at a time. On a daily basis, Sister Ann literally meets the poorest, most at risk members of the Milot community where they are — on the streets, in cobbled together homes half the size of an American closet and in the wards of the hospital. With a practiced eye, Sister Ann spots the poorest of the poor and balances the provision of basic needs with individual servings of hope, love and understanding.
"The People of Haiti praying on the street for the success of the (Jaguar) auction. The money will help them with houses for the blind, the lame and the poor." –Sister Ann