The Muntz Jet was conceived by California used-car salesman Earl "Madman" Muntz, the Jet looks a lot like the 1949 Kurtis Sport Car (built by Frank Kurtis of Kurtis-Omohundro Comet fame). And not without reason: Muntz liked the Sport Car enough to license the tooling.
But Muntz's convertible, produced from 1950 to 1954, wasn't merely a Sport Car clone. Muntz added a rear bench seat and plush appointments to the Sport Car, which boosted the luxury but also increased the weight.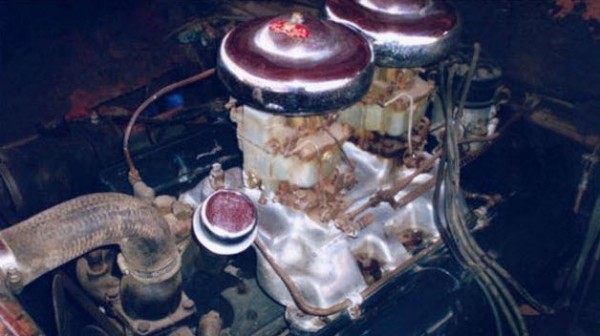 Early models of the Jet had a more powerful Cadillac V8 to help move the car along, and later vehicles used a Lincoln V8. This vehicle has the Cadillac V8 with 82,027 miles on the odometer. According to the seller, the engine has not been started in a number of years. The heads are clean under the valve covers, so the engine may have been rebuilt.
This rare bird is one of less than thirty 1950 models produced and is number 5 of all cars produced. Earl Muntz claimed close to 400 models were produced, but research indicates that perhaps only slightly over 200 cars were built. As far as the seller knows, this is the oldest Muntz known to exist in a mostly unmodified condition.
Click the link to view the listing and full description: 1950 Muntz Jet Convertible