The impact of the famed industrial designer Raymond Loewy on American design cannot be overstated. He's the man behind the iconic look of the classic Coca Cola bottle, the Greyhound Bus, and some of the most beautiful automotive creations ever produced—most notably for Studebaker. An extraordinary example is the 1938 Studebaker K10 Fast Express pickup, now listed on eBay Motors.
Every time we see a good example of Loewy's design show up in an eBay listing, we are struck by his sense of proportion, the flowing aerodynamic lines, and those striking big vertical oval-shaped grilles. Consider the nose, grille, and aerodynamic lines of the 1936 Hupmobile 618 G, which showed up on eBay last summer. In the shape of the Hupmobile, we can also see telltale Loewy features, including built-in headlights and bulging wheel wells. There's a sensibility of sleekness that's undeniable, even when applied decades later to a sporty Studebaker coupe or an International Harvester bread delivery truck.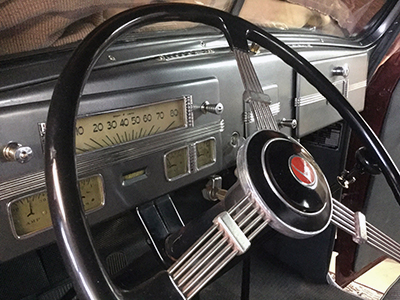 The 1938 Studebaker truck is a splendid example of Loewy's early work. The Art Deco influence is evident in the smooth slab body sides punctuated by the thin wing vents—features that took years to make their way to mainstream Detroit models, like the Chevrolet Cameo pickup of the late 1950s.
Studebaker renamed its trucks as the K series for 1938. The rare K-10 Fast Transport came with the fully enclosed truck bed with a metal box. According to the seller, who has owned the truck for the past 25 years, the K10 was the big brother to the smaller and more common K5 Coupe Express. Yet, the K10 was Studebaker's smallest truck built on a full-size truck frame.
The truck's 226 cubic inch flathead six is original. It was reportedly good for about 90 horsepower. The truck is complete, right down to five original hubcaps. The owner recently rebuilt the vehicle's brakes, master cylinder, steering box, starter, kingpins, spring shackles, and bushings.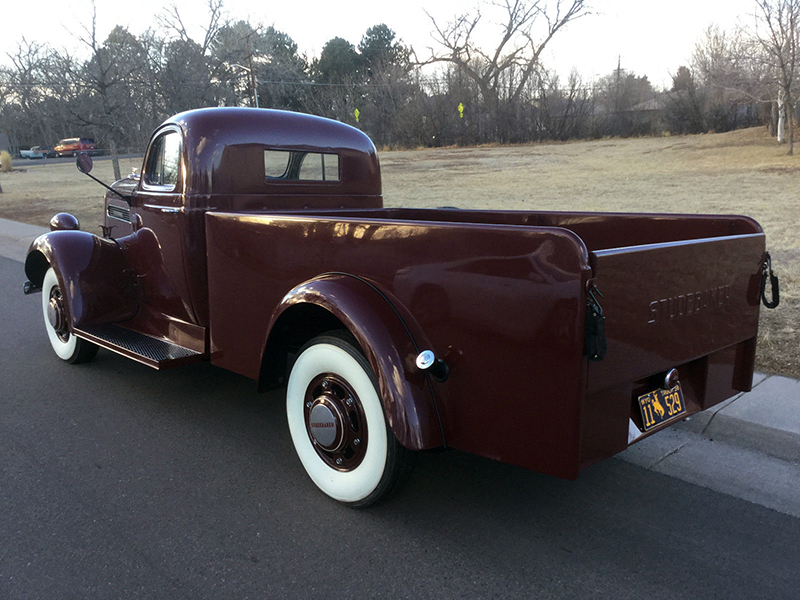 The seller reports that most of the K10 trucks were sold with a bare frame, later to be fitted with various types of flatbeds for different functions. The total production run was about 1,000 units, of which only about 100 were fitted with the wide metal box at the factory—as seen on the model for sale. Studebaker enthusiasts believe that as few as 10 example of all types have survived. It's delight to see such a well-preserved and gorgeous example of Raymond Loewy's artistry, particularly in the form of a hardworking 1930s truck.
---
Want to Restore One?
These Loewy K10 trucks are rare, but lo and behold, here's an unrestored 1940 example now available for a few thousand bucks on eBay. Who will bring back to its glory?