Porsche 918 Spyder
Unveiled at the 2010 Geneva Motor Show, the Porsche 918 Spyder stole everyone's attention with its jaw-droppingly gorgeous looks and insane specifications. According to Porsche, the 918 has a 3.4-litre V8 that is aided by three electric motors – making it a hybrid. The powertrain means a 0-62mph of 3.2 seconds and, wait for it, 78mpg – now that's what we call innovation.
Hyundai Curb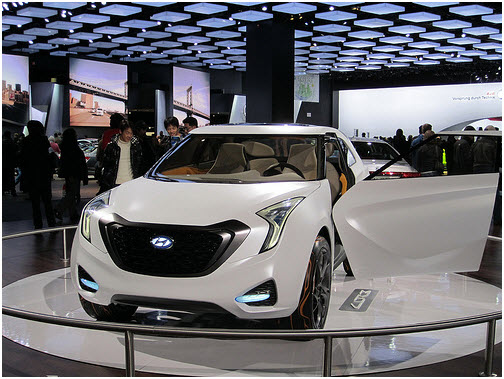 The Hyundai Curb is a concept car that was on view at the 2011 Detroit Motor Show, and we like it. With its extreme styled tyres and innards filled with computer screens, the 'urban activity vehicle' is a true concept car – take a note on the styling, though, we think that's not too far away from production ready status.
BMW Gina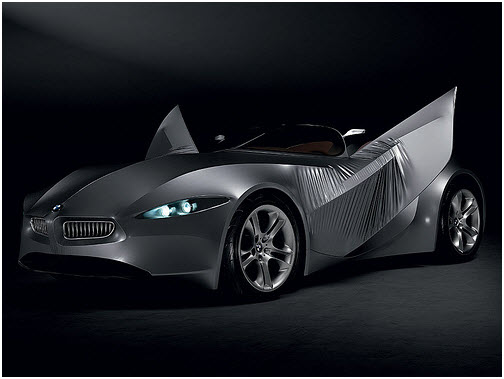 Designed as a one-off concept by BMW designer Chris Bangle, the Gina is a fabric-skinned sports concept that is oddly good looking and weird at the same time. Knowing the Gina's skin is completely made out of fabric does make this 'car' seem a bit of a black sheep, but BMW have never been shy when it comes to concepts, so perhaps we should have expected it.
Ferrari Monza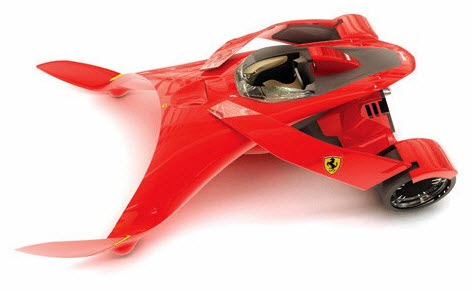 Part 'what the hell is that?' part motorcycle, part car; the Ferrari Monza concept is the Prancing Horse's weirdest concept ever – and there's been a few. The design is due to the Monza's aerodynamic properties which are very good, apparently. What else can you say about it? It's weird, that's for sure.
BMW ZX-6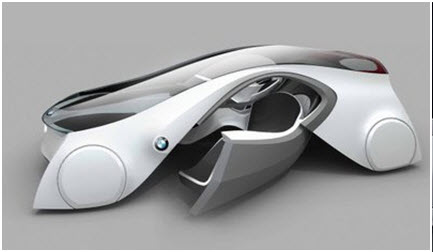 BMW loves to look to the future, and the ZX-6 does exactly that. Extreme in every sense of the word, the ZX looks about as similar to a modern day car as cheese does to salt. Still, it does look fun, and if this is what the future holds, then beam us up Scotty!
Audi RSQ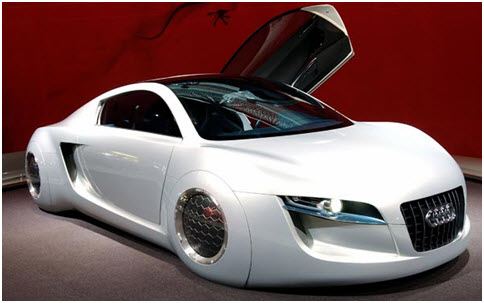 The Bavarian's are always battling for supremacy – whether it's the Indian car market or cool concept cars, they love a good civil war. And Audi's RSQ certainly does its best on the frontline. Looking back, we can now see where influences for many of Audi's current cars came from. We can see TT, RS4 and R8 lines in there – it's a concept car that hinted at the future for Audi, and we love it.
Lotus Esprit Concept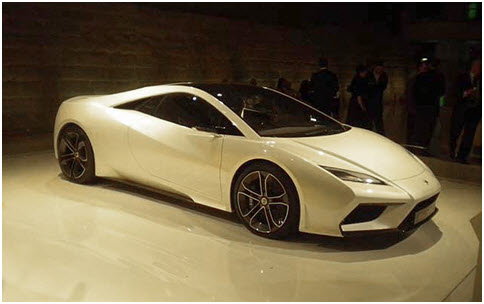 According to Lotus, it will be releasing around five new models in the next few years (yeah, right) and the Esprit is one of them. Unveiled at the 2010 Paris Motor Show, Lotus stunned the audience with this beautifully designed concept – let's hope they stick to their promise and put it into production looking as good as this.
Renault Dezir Concept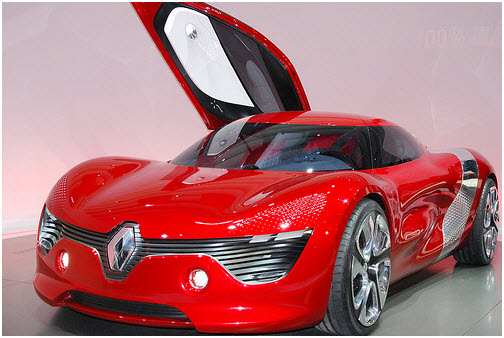 Another 2010 Paris show-stopper, the Renault Dezir wowed the crowd with its sleek lines and bulging arches. According to Renault, the Dezir, if produced, would have 150hp – which isn't a lot, but still, it looks good, so we'll ignore the performance for now.
Lamborghini Sesto Elemento Concept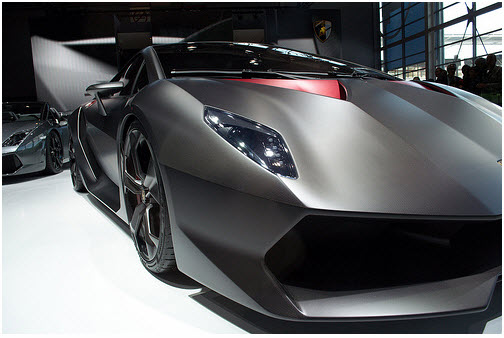 Weighing just 999 kg, the Sesto Concept represents Lamborghini at its very best. A 570bhp V10 represents power at its very best. And a 0-62mph of 2.5 seconds represents acceleration at its very best. The Sesto is just a concept, but let's hope Lambo uses some of this technology and power in the up-and-coming Murcielago replacement.
Jaguar C-X75 Concept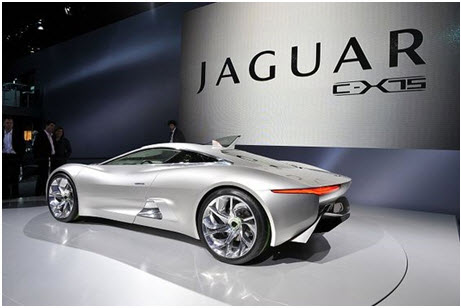 Over the years we have seen endless beautiful concepts from Jaguar, but one of the best its ever produced is the C-X75. Powered by an innovative turbine jet engine, Jaguar reckons this would be the first supercar that could be properly 'green'. Shame then, that it isn't putting the C-X75 into production.
Audi Quattro Concept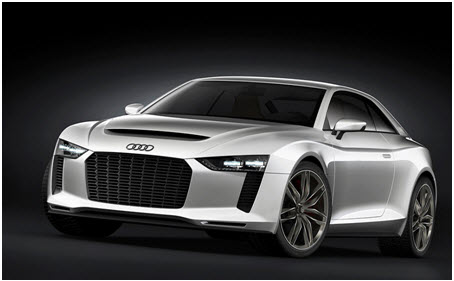 Few concept cars cause such a stir that the manufacturer is forced to put it into production – but we think that Audi won't have a choice with the Quattro concept. With looks that combine the aggression of a serial-killer and the subtlety of a ballet-dancer, the Quattro is one hell of a concept. According to Audi, it is considering a limited production run – let's hope so, eh?
Mazda Shinari Concept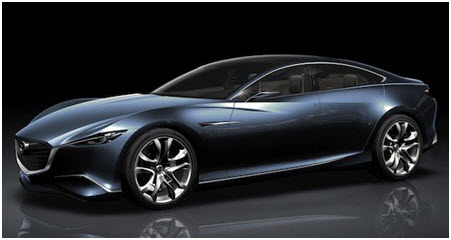 The Japanese love a good concept because it allows them to get techy – and let's be honest; nobody does technology like the Japanese. The Shinari concept is going to be Mazda's new design language for its future models, so be on the lookout for such lines and curves on the next MX-5.
Mercedes-Benz CLS Shooting Brake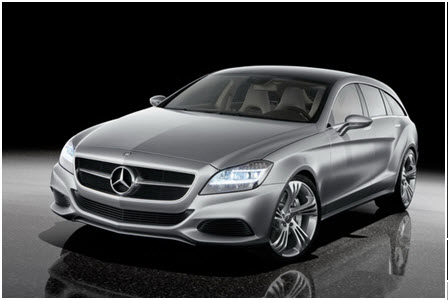 Ferrari has sort-of stolen Mercedes' thunder with its new shooting-brake styled FF, but last year the German marque released the CLS Shooting Brake – and our jaws dropped. It's the first estate from Mercedes that we would actually buy – as long as it was the AMG version.
Alfa Romeo 2uettottanta by Pininfarina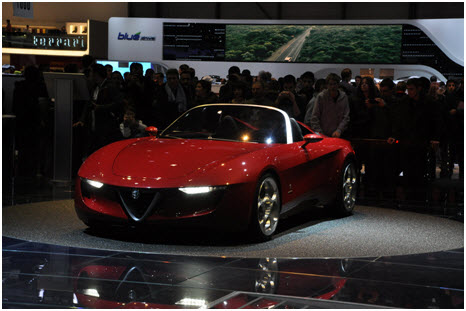 You know a car is going to be epic when you can't pronounce the name – for the benefit of us all, let's just call this concept the Tanta. So, what do we need to know about it? Nothing, nothing at all. Just look at it. That's all you need to do. Just look.
Peugeot 907 Concept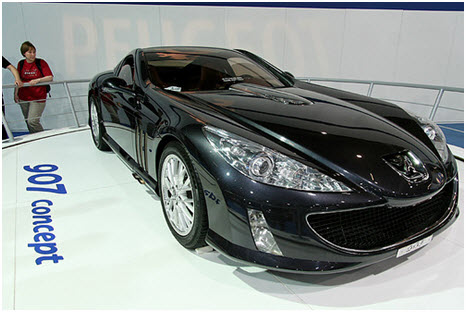 Peugeot has become a manufacturer that has lost a lot of fans due to the undesirable looks of its cars. Now, though, the company is enjoying a revival due to the RCZ sports coupe – and we think it's because of the 907 concept. You can see influences for the RCZ all of the 907, except for the engine, which is a 6.0-litre, 500bhp V12 – you can't have it all.
This is article has been written by Netcars, a specialist used car search engine in the UK.