PAIR 15" PA/DJ Speakers & 2 18" Inch Subwoofer Cabs~NEW

Description
Shipping
Payment
Guarantee
Package #: SA-15TPKG4 15TAAD
Speakers
Model - SA-15T (Set of 2)
Woofer - 15" 2 way with a 50oz magnet and a 2.5" kapton voice coil
350 Watts RMS - 700 Watts Peak
Wired at 8 ohms
45Hz - 20KHz
Sensitivity: 96 db
Tweeter: 1.5" Titanium driver with 10z. magnet and 1" throat
Crossover: 12/18db per octave 3000hz high power w/ dual glass bulb tweeter protection
5/8 plywood front panel
Black carpet with black metal corners
Recessed handles
Full Metal Grill
Input terminal with two 1/4" & two speakon inputs
Can be Daisy Chained
Dual ports
1.5" metal tripod speaker stand mount on bottom
28" tall - 18" wide - 15" deep
Subwoofers
Model #: SAP-18SFF
18" High Power Subwoofer
500 Watts RMS; 1000 Watts Peak
Woofer has 90 oz magnet and 3" kapton voice coil
Two 1/4" inputs and two Speakon inputs
Frequency Response: 20Hz to 500Hz
Impedance: 8 Ohms
Sensitivity: 98db
Speaker mount on top of cabinet
Full metal grill
Recessed Handles
Black carpeted covering w/ black metal corners
LxWxD: 28"x22"x22"
Weight: 70 lbs per cabinet
Condition: New
One Year Warranty
These amazing 15 inch Speaker Cabinets deliver every sound loud and clear with a 15 inch woofer, 1.5 inch titanium tweeter driver, a frequency response of 45Hz to 20,000Hz, and 350 watts RMS, 700 watts peak power.  These awesome light weight 18 inch Pro Audio PA Subwoofer Cabinet delivers the low end sounds loud and clear with a 18 inch woofer and 500 watts RMS, 1000 watts peak power. It doesn't matter if you are doing a DJ gig, a wedding, a church event, or a club gig, these speakers and subs will deliver the deep bottom end you want!
This listing is for two 15" PA Speakers and two 18" Sub Woofer Cabinets.  You will receive 2 speakers and 2 subwoofer cabs pictured and described above.

If for any reason you decide that our product is not for you, send us an email within 30 days and we will allow a return and refund or exchange for the purchase price. If you are not happy with our product for any reason, let us buy it back from you. No questions asked. If an item arrives damaged, send us an email. We will file a claim on our end and get you out a replacement or refund right away. We will have a carrier pick up the damaged item from you at no additional charge. If you have a warranty issue, send us an email. We will fix it or replace it as quickly as possible.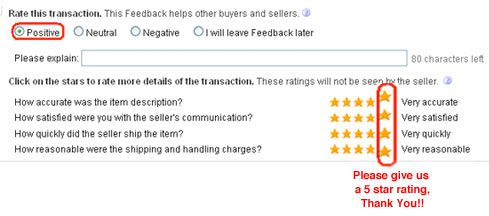 Seismic Audio is built on the belief that musicians can sound unbelievably good, without spending a fortune on well branded and marketed speaker gear. Our goal is to help musicians realize that the $1.00 logo on the front of a speaker cabinet is one of the main reasons why the prices of well-known speaker equipment is so outrageous. Clubs and bars are usually dark. Party-goers and concert listeners usually have no clue of who designs pro audio gear. Why pay the big bucks, when you don't have to? Seismic Audio products are designed to prove to the consumers that the logo on the speaker does not mean it is the best equipment on the market. Our goal is to get musicians rocking with great sound, reliable equipment, and at an affordable price. View our listings to see if we have what you are looking for. Then view our feedback and see what others think about the Seismic Audio brand. If you don't like our product, we will buy it back from you. No questions asked!