Brand New Officially Licensed Canvas Print:
A Vision in Red Marilyn Monroe with FREE POSTAGE
Buy 4 or More Posters with free shipping and be upgraded to UPS shipping Free Of Charge!
Size: 40x40 cm
(16x16 inches)

Bidding starts at 37.42
OR
But It Now for Just £37.42
Approximate Euro Price at Exchange Rate of 1.098: €41.09
Approximate Dollar Price at Exchange Rate of 1.631: $61.03

Not quite what you were looking for? Visit our eBay Store for many more items all at unbeatable prices.

Celebrity Canvas Print: Set your eyes on this stunning canvas print; featuring one of the world's most famous actresses; Marilyn Monroe. Recognised for her acting talent; natural beauty and her personal strength as a woman; Marilyn Monroe is featured in many pieces of modern art; which aim to add positivity and vibrancy to homes worldwide. Set on a bright red backdrop; this stunning pop art piece highlights Monroe's famous pout and seductive glamour. Capturing the pin-up at her most alluring; this gorgeous canvas print will make a colourful addition to any home.
When buying from PopArt-UK you are buying from a trusted Gold PowerSeller. We aim to respond to all communication within 24 hours (excluding weekends) and with over 28000 feedback and over 99.5% positive in the last 12 months you can see we have many satisfied customers.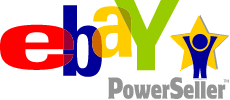 Please visit our shop
E-mail Us
Skype Us
The fastest way to get help or if you have a query is to call us using the details below:
(UK) 01263 713 417
(World) 0044 1263 713 417
Packaging:
All Canvas Prints are brand new; carefully packed; and shipped inside sturdy boxes so they reach you in perfect condition.
Postage:
We accept: All Currencies via Paypal; Cheques in British Pounds Sterling ONLY; Credit Cards; Postal Orders in British Pounds Sterling ONLY and Bank Transfers Via IBAN and Swift Codes