Brand New Officially Licensed Poster:
The Great Gatsby F. Scott-Fitzgerald with FREE POSTAGE
Buy 4 or More Posters with free shipping and be upgraded to UPS shipping Free Of Charge!
Size: 59x84 cm
(23.6x33.6 inches)

Bidding starts at 12.5
OR
But It Now for Just £12.5
Approximate Euro Price at Exchange Rate of 1.098: €13.73
Approximate Dollar Price at Exchange Rate of 1.631: $20.39

Not quite what you were looking for? Visit our eBay Store for many more items all at unbeatable prices.



Book Cover Poster: This Art Deco tour de force is designed by Francis Cugat. Fitzgerald was so impressed he actually wrote it into his book. Perhaps the most famous 20th Century American jacket. Actual Graphics; 74x49.5cm.
When buying from PopArt-UK you are buying from a trusted Gold PowerSeller. We aim to respond to all communication within 24 hours (excluding weekends) and with over 28000 feedback and over 99.5% positive in the last 12 months you can see we have many satisfied customers.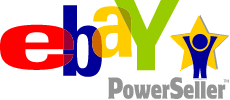 Please visit our shop
E-mail Us
Skype Us
The fastest way to get help or if you have a query is to call us using the details below:
(UK) 01263 713 417
(World) 0044 1263 713 417
Packaging:
All posters are brand new; carefully rolled; and shipped inside sturdy cardboard tubing so they reach you in perfect condition.
Postage:
We accept: All Currencies via Paypal; Cheques in British Pounds Sterling ONLY; Credit Cards; Postal Orders in British Pounds Sterling ONLY and Bank Transfers Via IBAN and Swift Codes