"Fly Fish the World With Us!"

________________________________________
New Simms G3 Guide Vest
Color: Khaki Size: M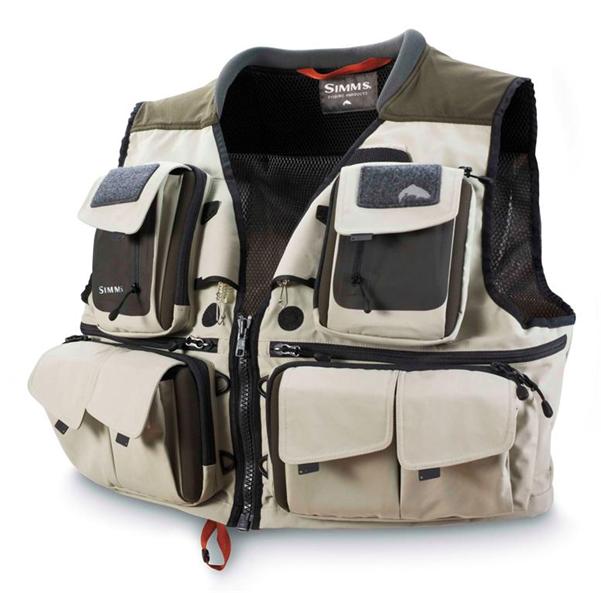 Free Shipping in the U.S. & Canada!
Simms G3 Guide Vest
The choice of professional guides worldwide, the G3 Guide Vest is an incredibly functional, great-looking, high-tech vest. With twenty-two pockets, you wont have to decide what to take or leave behind.
Simms G3 Guide Vest Features:
* 22 Pockets including 4 easy-loading, patent pending molded foam pockets
* Shoulder feature stretch panels and polyester mesh for comfort and ventilation
* Breathable padded collar
* Center-front nylon tooth zipper
* Patented built-in retractors with magnetic docking station
* Thermolaminated tippet pockets with zipper closure
* Hook and loop rod holder closure with rod butt loop
* Super durable Nylon woven fabric with DuPont Teflon water repellent finish
* Available in sizes S-XXL
_________________________________________________________________________________
Payment Policy
Please make payment by Paypal within 3 days after purchase.
Customers can pick up items locally at our fly shop in Centerville, Ohio
Visa, Mastercard, Discover, and American Express are also accepted, Please call the shop at 937-434-8472 to pay by credit card.
If you would like to purchase any additional items from our store, we will combine shipping for you.
Shipping Policy
Free Shipping in the U.S. & Canada!
We work hard to keep our shipping costs as low as possible for you. Many of our items ship Free in the U.S. and Canada. Please refer to the shipping details for this item.
More than 95% of the items we sell are in stock and ship within 1 business day.
In the rare event an item is not immediately available, we will email you within 24 hours to advise when your order will ship and make sure this is acceptable to you.
We will email tracking information to you right when your order ships.
ReelFlyRod ships Worldwide by USPS International Priority Mail.
UPS and Fed Ex Delivery are also available in the U.S. upon request.
FREE WORLDWIDE SHIPPING ON ORDERS OF $299.00 USD OR MORE!
Returns Policy
ReelFlyRod has the most customer-friendly return policy in the industry:
Any item may be returned in the original packaging for ANY reason within 30 days for your choice of a full refund or exhange. If it is after 30 days, just call us. We'll do our best to take care of you.
If an item arrives damaged or broken, we will ship you a new one immediately, anywhere in the world. It doesn't happen often, but if it does, we'll resolve it immediately.
This Item is Brand New and covered by the manufacturer's warranty.
ReelFlyRod is an Authorized Dealer for this manufacturer.
Guarantee
Let's keep this simple. If you're happy, we're happy. We will do whatever it takes to provide you with exceptional, world-class customer service and make sure you are always 100% satisfied! It's a rare thing these days. As a result, ReelFlyRod has built a loyal customer following all over the world. Once you experience our customer service, we know you'll come back again and again. Please review our lifetime customer feedback and testimonials.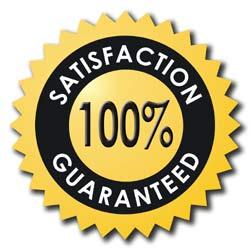 About Us
ReelFlyRod is a full service fly shop and Authorized Dealer owned and operated by Todd Mikesell in Dayton, Ohio. Our passion and livelihood is fly fishing, along with providing exceptional customer service! We will respond to all emails, inquiries, and phone calls with lightning speed. We specialize in helping novice and veteran alike select the right equipment to fit your specific needs and budget. We sell only the highest quality, new factory direct fly fishing gear to customers all over the world. Todd is an accomplished fly fishing veteran of 25 years and has personally field tested (it's a tough job!) all of the equipment that ReelFlyRod carries. The products we stock represent the best performance values anywhere on the market today.
Personalized service, unmatched expertise, outstanding value. ReelFlyRod.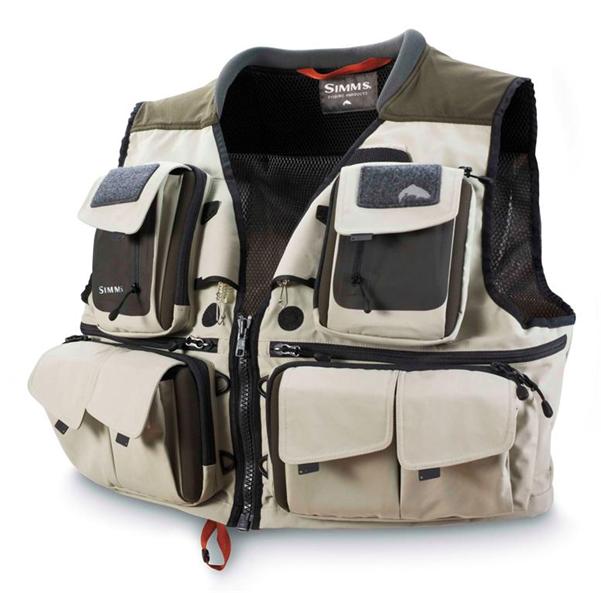 ReelFlyRod is an Authorized Simms Dealer