Payment Policy
Only PayPal is Accepted
Immediate Payment is required after placing the order

Will usually ship within 2 business days of receiving full payment
Delivered in 4 to 14 business days
Shipping Policy
Worldwide Shipping

FREE SHIPPING



Ships from Japan through Japan Post
Express Mail Service safe and fast shipping
We provide online Tracking number
Insurance Included
No P.O. Box Delivery
Paypal Confirmed Addresses Only
Multiple Purchases: consult us for discounted shipping rate


About Us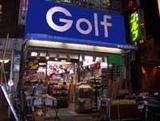 Kazu's Pro Golf Shop has been doing business for 39 years. Located in the heart of Tokyo, Shinjuku district, is widely recognized as one of the top performers golf products sellers in Japan.
Kazu has been doing business online for 5 years now. First in Yahoo Auctions Japan, where they have complied over 10.000 customer satisfied sales. Later on, they went global with their own Online Store as well as their Ebay Store, where they have performed over 2.300 sells with a 100% positive feedback.
Kazu's Pro Golf Shop assures international shipping within 1 to 5 business days and guaranties product quality. You always get what you are expecting.
Some of Kazu's buyers are amazed of how fast products arrive directly from Japan, taking less time than shipping from within the States in some cases.
This is definitely the best, safest and cheapest way to buy Japan made (not available in USA or Europe) golf products and get them deliver to your house fast.
Please check our stores and don't hesitate to email us if you have any enquires.