These images show the big 415 KVA 208 to 480 volt transformer. It is placarded to take 208 volts 3-phase
and step it up to 480 volts. Should work either way but it is unusual to find a transformer specifically placarded for step-up. Does make it easier to get past electricians and inspectors.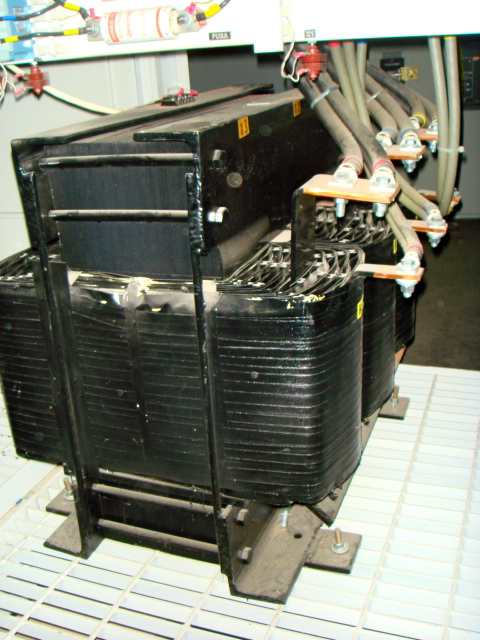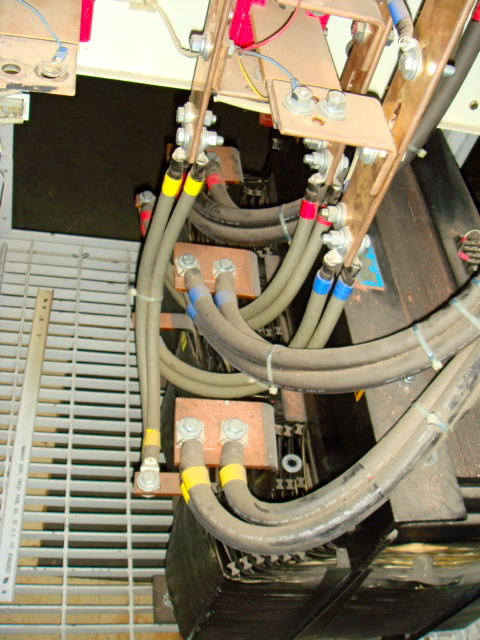 This might be just what you need for your
large transformer
application
.
Similar/related items may be listed or available separately. Please see all the categories on the left.
If you want what you see, make a bid or "Buy-It-Now" purchase now so you don't forget and miss it. (If an item is "Buy-It-Now"-only, you can make an offer for us to consider. If you really need what you see, do the "Buy-It-Now" before someone locks you out of it!