WHO WEARS HATS?
Ever notice how dramatic a person becomes when they place a hat on their head. Something extraordinary happens when you put on a hat. Your energy shifts to a mega-watt shine and in your own glorious, glamorous way, you've manage to make your look more than mere fashion, it is your very own gift of style.
Some ladies enjoy glamorous hats with crystals and ornaments or high impact stunners that are covered with feathers. The wide brim hats seem to make a lady look like they just stepped from the cover of a "fashion magazine". Others enjoy a plain hat, or a hat that keeps the sun from burning their skin.
Ever notice the mystery of a woman wearing a hat? You think, who is this lady, she must be important and you wonder if she is a famous name. I heard it told that Garbo and other early screen stars liked to wear hats to hide their face from people who might approach them.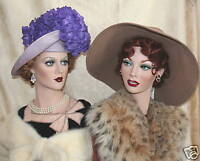 Fashion in Hats
Women of the Royal family have worn hats since the begining of time and you notice the hat usually matches their outfits. The fad began for pillbox hats when Jackie Kennedy worn the pillbox hat matching her suit in the 60's. It became a rage for hat wearers. It seems that the hat gives a certain sophistication, confidence and presence to the lady wearing the hat.
When I first starting wearing hats, the attention was almost too much because you don't see as many ladies wearing hats in United States unless you are on the beach with a sunhat. You have lots of people giving you complements about your hat because it catches their eye. I realize that the attention is all about glamour and style. A simple or plain hat doesn't bring as many raves as the wide brims or the hats with glistening rhinestones and feathers. So it is up to each individual how much attention they can stand.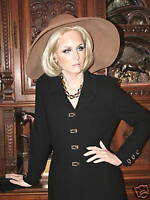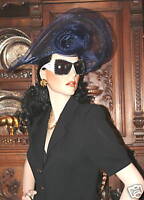 Who Wears Hats?
There are many women that love hats. The ladies in the Red Hat Society say they get such pleasure and have a great time wearing the red hats. They all get together and have luncheons, dinners and great fun.
I was told by a hat collector that she belonged to a "Vintage Car Club" and she wears outfits and hats from the same era of the car. The ladies in the club have a great time in their outfits. The spectators and exhibitors all get a kick out of it.
The sun hats have always been a favorite to keep the sun from sunburns. They come in all colors and styles. Highly recommended if you are out in the sun a lot, plus it adds flair. The cowboys and cowgirls wear hats for keeping the sun from sunburn too and it is part of a western culture.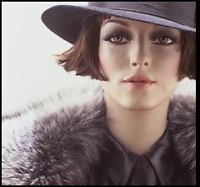 In this current age, ladies wear hats to church, weddings, luncheons, special events and funerals.
A shop owner in England that said her hat sales were brisk. She told me that the hat is a staple in Europe and never went out of style. They have lots of tea parties, and events that you see almost every woman wearing a hat.
One thing that I discovered, is women that enjoy hats are usually extroverts. They seem to enjoy the dramatic and excitement the hat brings. Depending on how dramatic you want to be, you can wear flamboyant hats or simple hats. But they always add pizzazz to the person wearing the hat. Everyone says, who is that lady in the hat? Is she a celebrity, a movie star, or a famous person?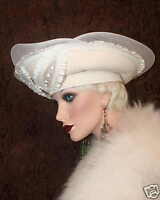 Where Do you Find Hats for Sale?
It all depends on if you want a new hat or a vintage hat. New hats are sold in department stores and the vintage hats are sold in antique shops, garage sales, flea markets, estate sales and eBay. I discovered that the largest selection of hats available are displayed on ebay.
Is is so comfortable and relaxing to shop in your pajamas at your computer on eBay in your own home. You can shop in the morning at 6 a.m. or or midnight or 3 in the morning, and not have to wait until the stores open or the weekends. Currently there are over 2500 hats available for bids on ebay. You can search, "Hat" on ebay or narrow your search by searching, "Vintage Hat" or "Ladies Vintage Hat" or "Ladies New Hat" and you can also search, "Ladies New hat (color)" and put in the color you are looking for.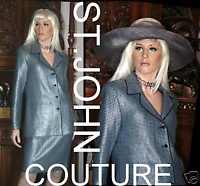 New or Vintage?
When I first started collecting hats, I bought some at Macy's, then I bought a couple on ebay that were from the early 40's. I realized that my favorite was the older vintage hats. It is a personal preference of each lady and sometimes you have to buy both to see what you really like. On eBay you can find, new, vintage and all in between, so once you get the direction of which way to go, you can start having fun. I must caution you that hat collecting can get out of hand and pretty soon you have far too many hats. The worst thing is you don't want to part with any of them. It is a hobby that is loved by many and every woman will tell you how much they enjoy shopping for a "new" hat and the joy it brings when it arrives.
http://stores.ebay.com/Fantasy-Of-Jewels/Haute-Couture-in-Vintage-Hats.html

http://stores.ebay.com/Fantasy-Of-Jewels
If you have enjoyed this guide, please click the YES vote below. I sure would appreciate it.