Nowadays, many people (especially children) look forward to a weekend of sitting near their television, playing a game that will usually consume them for at least two hours. Because video games are such a large part of peoples lives now, I believe it is only fair that I make a guide to purchasing the right game and game system.
Is this game suitable for me?
E (Everyone)- These games are suitable for all ages. They can be boring for the older players, however.
E 10+- These games are suitable for all ages 10 and above, I have played these games, however, and they seem fit for children under 10 as well. These are mainly rated E 10+ for some violence and brief language.
T (Teen)- These games are obviously meant for those over 13, some push the limit and are nearly mature, while others seem suitable for anyone. These games can have violence, language, blood, use of drugs, and profanity.
M (Mature)- Meant for ages 17 and above, these games tend to have high amounts of violence, and can have nudity, blood and gore, drug usage, strong language, and more.
What Video Game System Do I Buy?
Many systems attract towards certain audiences, for example, the Microsoft Xbox 360 may be a great system, but nearly many of it's games are rated Mature. The Nintendo Gamecube has tons of E rated games, but M rated games are hard to come by. I believe that either the Sony PS2 or the Microsoft Xbox are the best choices right now, because they have a highly varied amount of each type of game.
What types of games are out there?
Some games have very original game types, but these are the most basic types you will find.
Shooter- A game in which one person collects guns and shoots enemies for survival. The violence in these games is realistic and characters will die very often. These games are typically short, but not always.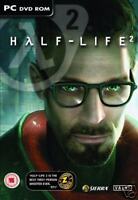 RPG- Short for Role Playing Game, these are games where the character(s) set out on an adventure in an open world and collect items and money while on route to their destination. These games can be very, very long.
Sports- These games obviously focus on a sport, and the player commands a team or a team member. These games are great for sports fans and usually have very fun multiplayer options.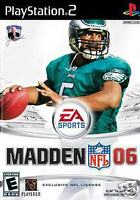 Puzzle- The player of this game must use their wits to overcome certain obstacles. These games do not usually have stories, so the game length is up to player.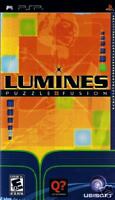 Racing- A player commands a speedy car to beat others in a race to the finish. Some games also let the player modify their car, which is usually a fun thing to do. The length of these games varies, some have stories, some do not.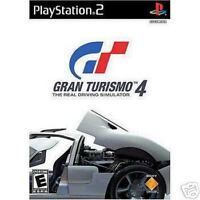 Survival Horror- These games are usually very violent and try to scare the player by the surroundings or characters in the game. These games are almost always rated M and are fairly long.
How do I know what types of games I will like?
A simple way to decide what games you will like is to base them on movies. If you like action movies, for example, try a shooter. If you like horror movies, try a survival horror game.
Useful Tips
If you are a parent, unless your child is atleast 17, do not buy your child M rated games. Of course they will beg for them, but the content is usually worse than an R rated movie.
Rent a game before you buy it, that way you know if it is worth the expensive price tag. Just because the trailer for a video game looks exciting, it doesn't mean that the game really is.
Only buy one game at a time, the prices will go down and you will probably still be playing the game that you just bought. Below are games that I suggest.
Shooters
RPGs
Sports Games
Puzzle Games
Racing Games
Survival Horror
The most important factor of a video game is to have fun. If you feel like a game is getting bored, play an old one. Well, that's it for my guide, I hope it helped you in some way.