:UPDATE: April 5, 2011
I haven't been cruising around eBay looking for fakes in a long time but wow am I impressed! In recent times the big collections have been Venomous Villains (September 2010) and Wonder Woman (Feb 2011). The fakes I've seen for VV are impressive but easily proven to be a fake.
Venomous Villains: the packaging with cartoon picture and box look pretty good but the colors...wtf?? MAC didn't release a color called "white", look at the label on the back of the eyeshadow. CMON!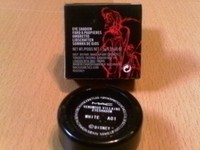 Wow...MAC didn't make a waterproof mascara for VV and MAC only makes ONE waterproof mascara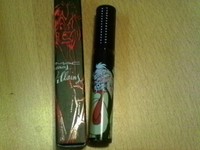 really?? 10 Cruella devile eyeshadows??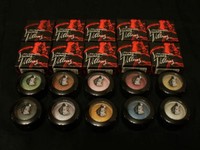 First: MAC Cosmetics products all have NAMES. They don't have numbers and "Shimmery Eye Shadow Shade #6" doesn't count as a name.
Second: MAC eyeshadows DO NOT and I repeat DO NOT come with a sponge tip applicator and a mirror. Eyeshadows do not separate into two compartments like Studio Fix. It is DEFINATELY DEFINATELY FAKE, I can't stress this enough.
Third: Don't be fooled by words like EXCLUSIVE and RARE and ONLY IN EUROPE/ASIA/ETC. With a little research you can indeed find rare shades of anything on eBay but don't assume just because it says rare that it's real. Unfortunately I have found that some counterfeits come from a certain country or region.
Fourth: Packaging!! Old MAC packaging were screw tops yes, new MAC is a flip top. They have always been black with the exception of Limited Edition collections like the Lure, Belle Azure, ICONs etc.
Fifth: MAC Cosmetics do not have defective products and then sell it at a lesser cost. They do not participate in Gift With Purchases or pre-packaged samples. The closest thing to this is a Estee Lauder Cosmetics Company Outlet but they only sell some products and not at a super deep discount.
When in doubt, always ask your seller for more pictures of the products!
Here are some pics of fake products: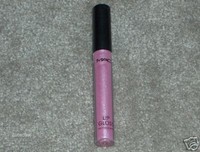 MAC Lipglasses/Lustres are not that long or narrow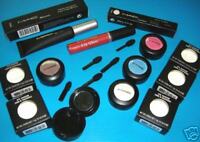 Sponge applicators, squeeze bottles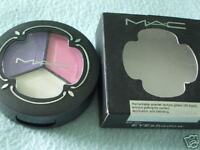 Self explanatory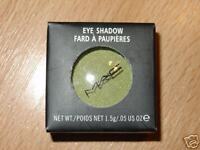 This one is a little tricky but its the box that gives it away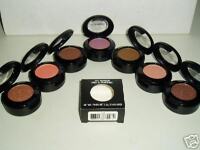 Too fat and too high to be a MAC eyeshadow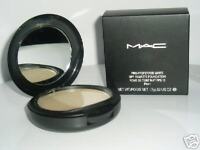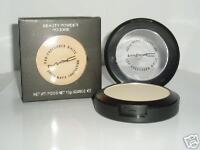 Hope this has been helpful!

---------
August 24
A huge thanks for your review on MAC products especially on how to spot fakes. I really appreciated reading this. I was looking for a Mac eye shadow the other day and found an Aussie seller with ones which feature an extra compartment in with mirror and applicator. I was baffled as none of the ones I already own have these in - I spent ages trying to pull them apart but without success! Now I know why - these other ones listed must be fakes?! Thanks for saving me from wasting my money on rubbish. Best wishes,
October 6
Hello there!
I found your review on How to spot MAC Fakes very helpful. I was wondering, since it can be tricky at times; if the products purchased have their names printed on the underside, can I rest assured that they are authentic?
October 8
hi,
this is with regards to your article on fake Mac cosmetics. i was about to be cheated but came across your guide, thanks for taking the time to write it and I appreciate the pictures as well ciao!
May 26, 2007
thanks for writing about spoting fake mac. It was very helpful.
July 22, 2007
Yes!!! I know, big mistake.....
"I promise, I will never do it again".
Thank you for your responses....
Just yesterday, I have received good news!!!
The investigation took placed, They ruled in my favor!!! Now I just hope they'll be able to find this person to get my money back. I have been doing lots of ebay "surfing" this vendor is not selling anymore, unless the e-mail name has been changed, because I had seen lots of the same type of offers with the same characteristics. Thank you again!!