Are Italian Egyptian Cotton Sheets and Duvet Cover Sets Better Than Other Sheet Sets & Bedding? Understanding Italian Sheets, Sheet Sets, Duvet Cover Sets & Fine Linens
Just what are Italian Sheets and why have you heard more and more about them lately? Italian Egyptian Cotton Fine Linens are far more of a rarity in the United States, with the best Italian Sheets usually available only through hand-carrying back the items from the country itself. Yes, Italian Sheets and Duvet Comforter Cover Sets are more expensive than those made in other countries, and you may wonder why. Quite simply, the best Bedding and Egyptian Cotton Fine Linens take the most time to produce and made in lesser quantity, cost more to make. For countries that focus on mass production, Sheet Set and Bedding prices are lower because fiber or quality of content may be different, shortcuts may be taken, and focus is usually on quantity rather than quality. Where other countries typically focus on more mass production and lower cost of manufacturing and materials, Italian Fine Linens instead tend to focus more on finer Egyptian Cotton fibers, involved weaving methods and intricacy of pattern and stitch. The overall result is a quality that is far higher, and unlike Bedding products of other countries. In short, weaving of Fine Linens Made in Italy are closely tied to a theory and pride in artisanship versus mass production.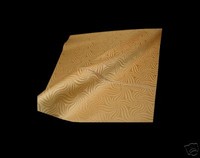 Please help us help you, by taking a moment to click the 'Yes' button at the bottom of this article if this Guide has answered your question. Thank you.
How is an Italian Sheet Set Different?
The use of the highest grade Egyptian Cottons, made of long fibers, translates to a far superior feel, sheen, luster and drape. Drape refers to how the Bedding hangs, literally how it reacts to being 'draped' over an object. The finest sets will be woven so tightly that you will literally be able to see every nuance of the Egyptian Cotton fabric. Sheets of lower quality have less drape, meaning that they appear more stiff in hang and when wrapped around your body. Long Egyptian Cotton fibers also last many more years, being far less susceptible to fiber breakage or breakdown that easily occurs in short-fiber or Multiple-Ply Sheets. Sheen refers to the shine of the fabric and glossy reflectiveness when illuminated by light.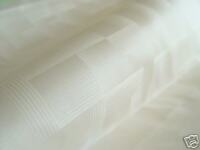 Please help us help you, by taking a moment to click the 'Yes' button at the bottom of this article if this Guide has answered your question. Thank you.
Bedding that is woven tightly with long fibers results in the best sheen. Sheen is not necessarily high gloss and, in fact, in the finest Egyptian Cotton fabrics is often a lower gloss that reflects the light beautifully throughout the pattern. Lesser quality Egyptian Cotton Sheet Sets can look beautiful right out of the package, however will launder horribly and immediately lose their gloss. The reason for this is the quality and short length of Egyptian Cotton Fiber used, which in turn begins an immediate breakdown upon initial launderings and drying. The best Italian Linens also do not pill, or 'ball,' on the surface. Pilling is caused by friction of the body, night wear, or other Bedding continually being rubbed in the same location. Egyptian Cotton Bed Linens and Sheet Sets most susceptible to pilling are those made of short fibers and poor-quality or Multiple-Ply fibers. Basically, short or twisted (Multiple-Ply) Fibers can start to break down or roughen with frequent friction. Long Fibers used in Italian Sheets and that are Single-Ply do not have this same susceptibility, due to length, high quality and smoothness.
Italian Egyptian Cotton Sheets and Fine Linens are a higher investment and you can expect to pay more for the best Italian Bedding. In fact, some Sheet Sets and Italian Bedding can run in the thousands per Sheet Set, Blanket or Bedding piece. Excellent Italian Bedding is available in the range of near $400 and above, with oustanding look, feel, durability and wear.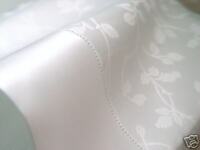 Please help us help you, by taking a moment to click the 'Yes' button at the bottom of this article if this Guide has answered your question. Thank you.
I'd Like to Buy An Italian Sheet Set or Duvet Cover Set-Are All Italian Fine Linens the Same?
Just as is true in the U.S. or any other country, not all Italian Fine Linens or Bedding is of the highest quality. Overall, the finest Bed Linens are Made in Italy, however there are exceptions just as is true with any product. Know the company you are purchasing from and their reputation, and ensure that they are actually a Bedding company. Items available from individuals can be questionable as to authenticity and quality. Manufacturers occasionally have items they may consider 'seconds' due to errors in cutting, which results in poor or non-existent fit, weave, construction, or rarely in sewing. These items occasionally end up as deeply discounted, with the knowledge to stores they are sold to that they are in fact 'Seconds' or Irregular. When resold by individuals, exterior stickers or packaging can be removed and resold or even represented wrongly as 'First Quality.'
Please help us help you, by taking a moment to click the 'Yes' button at the bottom of this article if this Guide has answered your question. Thank you.
Venus Rising Limited is an Italian Bedding Specialist and there are a number of other companies associated with Fine Linens and which have been in business for years or decades inclusive of the likes of Frette, Sferra Bros., Anichini, Pratesi, Yves Delorme, Nancy Koltes and Bellora. Without making reference as to the quality of company products, consumers need to be highly aware that some companies may 'ride on their name,' based on their knowledge that they are well-known and several have recently moved away from production in Italy. Production costs are far higher for the best Italian Sheets and Duvet Cover Sets, so manufacture is shifted to other locations. There is a vast difference in an item being 'Made in Italy' versus being 'Designed in Italy,' which has been a recent trend by certain companies. For instance, a Sheet Set 'Designed in Italy' is not Made in Italy.
Only Sheets and Bedding products specifically made and constructed entirely in the country are allowed to designate Bedding products as being Made in Italy. If you see a Bedding item marked 'Designed in Italy,' know that the Fine Linens are not actually made in the country itself-a popular place for manufacture of items marked 'Designed in Italy' are locales such as the Czech Republic or other countries, which is the case for at least two major companies.
Also be aware that certain Italian Bedding companies offer what is known as a Hotel Collection. Do not assume that because an item is Made in Italy that it is the most supreme product available, because some companies understand that consumers want Italian Fine Linens at lower prices and have therefore developed collections specifically tailored to meet that demand. These products are designed to be available at lower prices, but do not equal the quality of the top Italian Sheets and Duvet Cover Sets. Special collections that are lower in price are designed to be more affordable however in lower Thread Counts and are typically finished in a Percale (matte) finish versus the more expensive Sateen (low gloss) finish. This affects softness, sheen and drape and such Sheet Sets are different than a high-end, Luxury Italian Sheet Set or Duvet Cover Set.
Please help us help you, by taking a moment to click the 'Yes' button at the bottom of this article if this Guide has answered your question. Thank you.
When Price is Too Low, Know to Go Elsewhere.
We all love a 'deal' and obviously want the best price possible when making an investment. But do understand that you are making a decision to make an investment, and the least thing most consumers want is to end up with 'Seconds' or Unauthentic Bedding. You don't want to have a horror story of your own, like many we've heard. It may seem like a fantastic deal, at the time, to be 'saving' what seems at the time to be a relatively significant price difference. Understand however, before you buy, that your 'savings' will amount to less than zero if the result is a Second-Quality Sheet Set that is going to break down quickly, fit improperly, or is not Authentic-having an 'Italian' Sheet Set that is unusable only puts you in the negative zone.
It is extremely important to be highly aware of the fact that the Finest Italian Linens, at least from the top manufacturers, include an artisan process that takes far longer in design, precision and work involved in the creation of the Sheets, Duvet Cover Set or Bedding. There is no other country to offer the same level of intricacy, and quality of the best sets is based on a tremendous amount of time and effort involved in the process. The best Italian Sheet Sets will cost more and you can expect to invest at least a few hundred dollars or more for a good Italian Sheet Set purchase. You'll also have a Sheet Set that will last years, when purchased from a top company, and will reward you with a wonderful night's sleep and rest unlike anything you've experienced.
Please help us help you, by taking a moment to click the 'Yes' button at the bottom of this article if this Guide has answered your question. Thank you.
Copyright © 2000-2006 Venus Rising Limited
All textual and photographic material contained within is Copyrighted property of Venus Rising Limited, sole Intellectual Property Rights Owner. In accordance with State and Federal Copyright Infringement Laws, Venus Rising Limited will actively pursue and and prosecute Copyright Infringement by any and all parties involved.